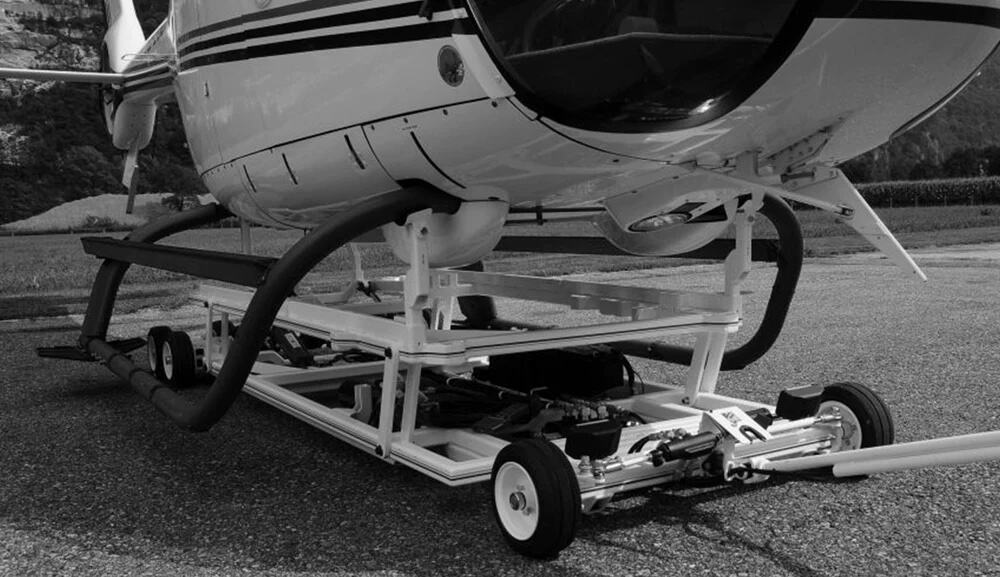 The Canadian Commercial Corporation (CCC) has been awarded an indefinite delivery indefinite quantity (IDIQ) contract by the United States Department of Defense (DoD) to provide a high lift heliporter designed and manufactured by DART Aerospace Company (DART) to the U.S. Navy.
A high lift heliporter is ground support equipment that allows one person to easily tow, maneuver and transport a helicopter on land. The first heliporter will be delivered by DART to the Naval Air Warfare Center Aircraft Division (NAWCAD) in Lakehurst, NJ and additional units may be purchased over a 3-year period.
With headquarters in Montreal, Quebec, DART has facilities around the world and offers a comprehensive portfolio of aerospace mission-critical equipment, services, replacement parts, and tooling for civil and military operators, completion centers, maintenance, repairs and operations (MR&O) facilities, and all major rotorcraft OEMs. DART's heliporters are part of its line of aircraft ground support equipment for helicopters.
"As a manufacturer of mission equipment and replacement parts, DART offers many products to its global network of helicopter operators and we are pleased to once again meet the rotary aircraft needs of the U.S. DoD," said Michaël Desjardins-Séguin, Business Unit Manager for Parts and Accessories at DART Aerospace.
"DART is another example of a Canadian company offering aerospace innovation and we are pleased to support the company in its efforts to provide its products and services to the U.S. DoD," commented Diane Montambault, Vice-President of Contract Management and Operations at CCC.
CCC is the designated contracting authority for U.S. DoD procurement and partners with Canadian businesses to deliver products, services and solutions to U.S. DoD buyers.