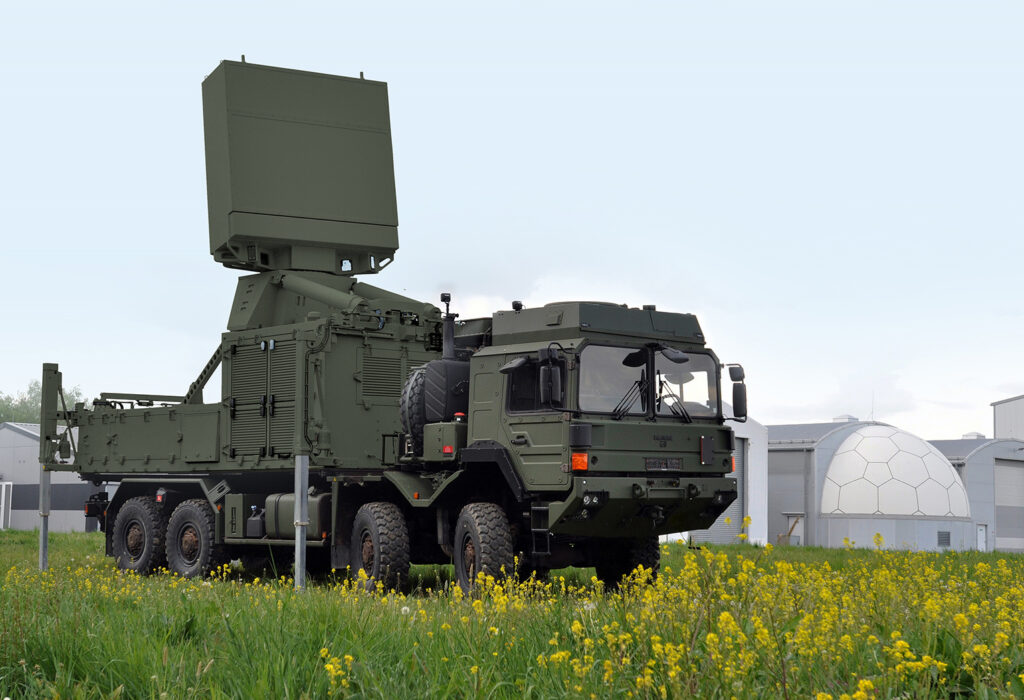 HENSOLDT is to deliver six more of its TRML-4D high-performance radars to strengthen Ukraine's air defense.
As part of an order worth more than 100 million euros, the radars will be delivered in the second half of the 2023 following training of the Ukrainian operators. According to HENSOLDT, the company already has several TRML-4D radars under contract for Ukraine as part of the IRIS-T SLM air defence system.
Thomas Müller, CEO of HENSOLDT, said: "We are pleased to support Ukraine with six additional TRML-4D radars, which will further strengthen Ukraine's air surveillance and air defense sensor network. The information from the TRML-4D feeds into Ukraine's national air situation picture, protecting Ukrainian citizens. We are proud to be able to deliver this much-needed equipment at short notice."
TRML-4D uses the latest Active Electronically Scanned Array (AESA) radar technology with multiple digitally shaped beams. It is capable of early detection of various types of aerial targets such as aircraft, helicopters and cruise missiles. It ensures the rapid detection and tracking of about 1,500 targets in a radius of up to 250km.
Find suppliers & manufacturers of AESA (Active Electronically Scanned Array) Radar and Antennas for military and defense applications; army, navy, marine and air force >>