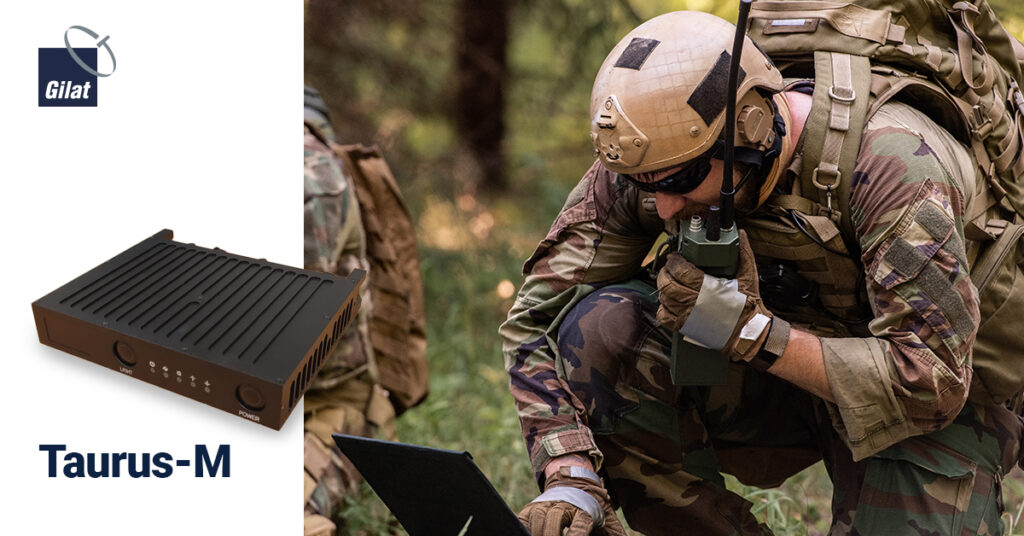 Gilat Satellite Networks Ltd., has launched SkyEdge IV Taurus-M, a new satellite modem product specifically designed for military and government markets.
The SkyEdge IV Taurus-M modem is backward compatible to SkyEdge ll-c and, as such, protects past investments of customers whom already adopted Gilat's leading satellite network platform.
With a low SWAP (Size, Weight, and Power) that's ideal for armored fighting vehicles and man-pack deployment, and compliance with MIL-STD-810F standards, Gilat's SkyEdge IV Taurus-M is said to answer market demands for the smallest, rugged, high-performance modem for mobile satellite communications.
Additionally, the Gilat SkyEdge IV Taurus-M is a fast-to-deploy and easy-to-operate military modem that sets a new standard for mission flexibility. It's believed to be smallest modem on the market that offers highly available, high-speed satellite communications for stationary and on-the-move (SOTM) operations.
"Whether carried in a backpack or mounted on a vehicle, Gilat's new SkyEdge IV Taurus-M satellite modem stands ready to deliver superior performance, high availability, secure satellite communications, and bandwidth efficiency to those that need it most," said Gil Elizov, VP Products at Gilat. "Appropriate for a wide variety of air, sea, and land-based missions, Gilat's SkyEdge IV Taurus-M modem is in a unique position to address the critical need and growing market demand for highly-mobile satellite communications across the globe."
Find manufacturers of Satellite Communication Systems and suppliers of Military Satcom (MILSATCOM) technology for military and defense applications >>