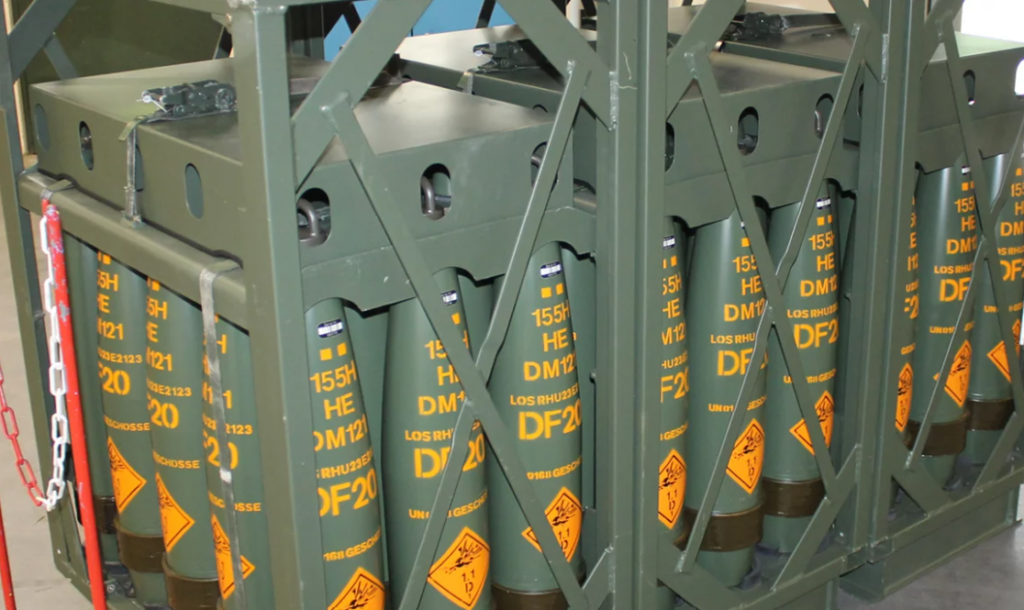 The German Bundeswehr has issued Rheinmetall with a large-volume order for service and practice artillery ammunition worth around €1.3 billion.
The company has been awarded a new framework contract for the supply of 155mm artillery ammunition, while an existing framework contract has been expanded. In all, the scope of delivery encompasses several hundred thousand shells of various types, including fuses and propelling charges.
Set to run until 2029, the new framework contract represents potential order volume of around €1.2 billion.
Furthermore, an existing framework agreement for DM121 ammunition, used for training and exercise purposes, has been expanded. In addition to the new framework contract, this represents an order volume around €137 million. The volume of the existing framework contract thus increases from €109 million to a total of €246 million.
The first call-offs for service and practice ammunition from the framework contract came as soon as the contract was signed. Delivery of shells worth €127 million is expected to take place shortly.
According to Rheinmetall, the framework contracts will help to assure a secure supply of ammunition to the armed forces of Germany and other NATO nations, enabling better planning of production processes and optimum utilization of capacity.