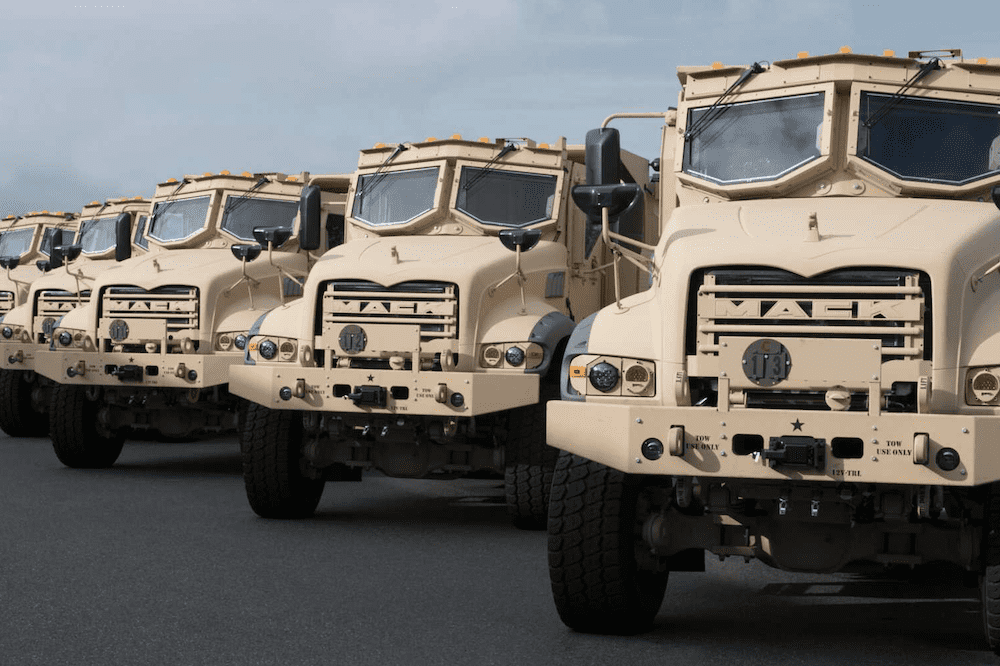 Mack Defense has partnered with TenCate Advanced Armor USA to provide a force protection system for the Mack Granite-based M917A3 Heavy Dump Truck (HDT).
TenCate provided design and engineering support to Mack Defense to equip the M917A3 HDT and other Mack Defense vehicle platforms with a force protection system that protects occupants against threats in hostile environments.
"Mack Defense is proud to have partnered with TenCate Advanced Armor USA," said David Hartzell, president, Mack Defense. "The M917A3 HDT's armored cab is a terrific demonstration of TenCate's advanced engineering capabilities for optimized survivability solutions."
TenCate has extensive knowledge in designing passive armor solutions, blast protection and active blast mitigation. Experience in addressing those threats, which push armor solutions to the limit, has provided TenCate with an in-depth understanding of the materials and solutions required to develop force protection systems.
That same in-depth knowledge also allows TenCate to provide innovative designs for up-armoring, while saving weight and minimizing ballistic gaps. This provides the user with the highest level of protection by gaining ballistic protection without decreasing the mobility and operability of the platform.
A leader in the development of force protection systems, TenCate fully integrated the commercial Mack Granite dash and electronics, providing a common operator environment with the non-armored M917A3 HDT. The M917A3 HDT's force protection development program included armor solution design, blast modeling and live-fire testing. The design offers customizable protection kits to allow the force protection solution to be tailored to the threat environment and customer requirements.
The first application of this cab is the M917A3 Heavy Dump Truck. The U.S. Army awarded Mack Defense a firm-fixed-price $296 million contract in May 2018 to produce up to 683 M917A3 HDTs. Based on the commercially available Mack Granite model, the Mack Defense M917A3 HDT has been optimized to meet the demanding requirements of the U.S. Army including heavier-duty rear axles, all-wheel drive, increased suspension ride height and other ruggedized features.