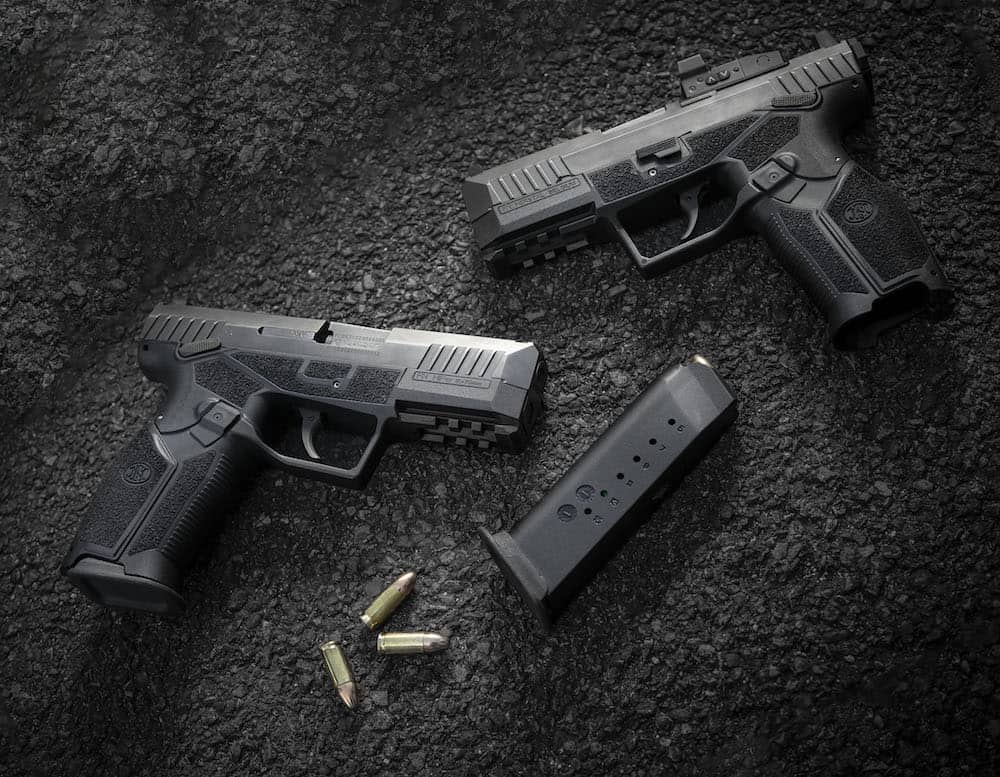 FN Herstal has released the FN HiPer, a new 9x19mm handgun designed for both armed forces and law enforcement personnel.
Fully designed, developed and manufactured in Belgium, the FN HiPer combines globally proven solutions with a large number of innovative patented FN features to deliver an ergonomic, reliable and safe weapon for military and law enforcement.
Ergonomics was one of the most considered and improved aspects during preliminary studies and the design stage at FN Herstal as it is a vital feature for any pistol and a determining factor for any operator.
The hand grip has been studied to find the best compromise between static and dynamic comfort. The optimized grip angle, the balance of the pistol and low bore axis give the FN HiPer perfect controllability, especially for fast follow-up shots.
With its retention grooves, three interchangeable ergonomic grip covers and numerous non-slip grip surfaces, the pistol has been designed to best suit the shape of any user's hand while an optional tactical locking plate is available for even easier cocking.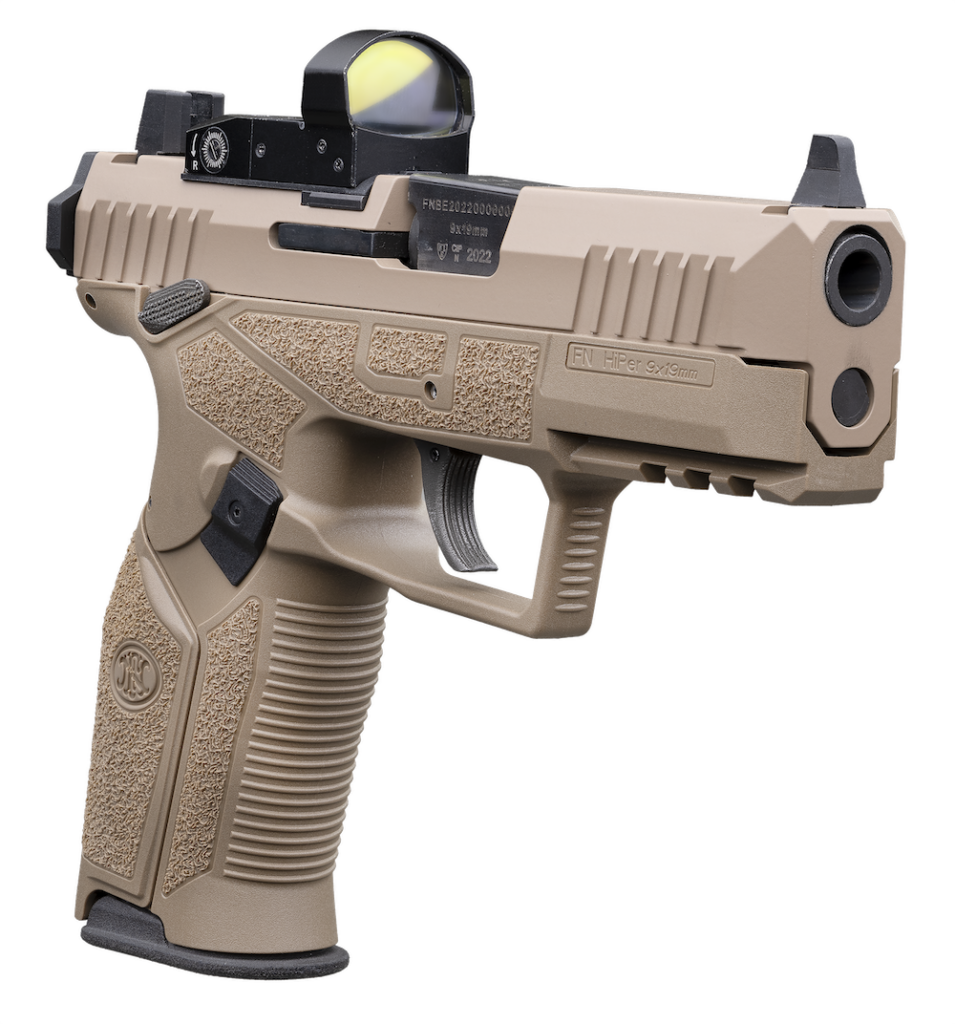 The ambidextrous slide catch is uniquely located and prevents any accidental activation by the user. Also, the design of the ambidextrous, rotary operating magazine catch enables the shooter to reliably change magazines in seconds without shifting grip and while staying aligned on the target. The two levers act independently; when one lever is activated the other remains static, so it will not be blocked by the user's hand.
The FN HiPer comes standard with a new trigger mechanism, the pressure and travel of which can be adjusted by an armorer. These adjustments allow the pistol to be adapted to the shooter, and contribute to the overall ergonomics of the pistol and comfort for the shooter.
Alongside a rigid metal chassis and a completely new firing mechanism, the FN HiPer also features sealing against ingress of dust and dirt, with all subassemblies perfectly assembled with no gap between them to increase the reliability of the pistol in adverse conditions.
FN Herstal designed a fully polymer magazine using new, highly resistant materials for extreme reliability and durability when compared to a traditional metal magazine. The magazine also indicates the remaining number of rounds.
Thanks to its inherent innovative overall design, the FN HiPer offers increased safety as it includes all the standard safety systems, such as trigger safety, firing pin safety, and out-of-battery safety, and can be disassembled without pulling the trigger.
In its Mini Red Dot (MRD) sight version, the FN HiPer features an FN patented interface which makes the pistol compatible with the most commonly used red dot sights for pistols.
FN Herstal will be showcasing its new FN HiPer pistol at the Eurosatory 2022 show, 13-17 June 2022.