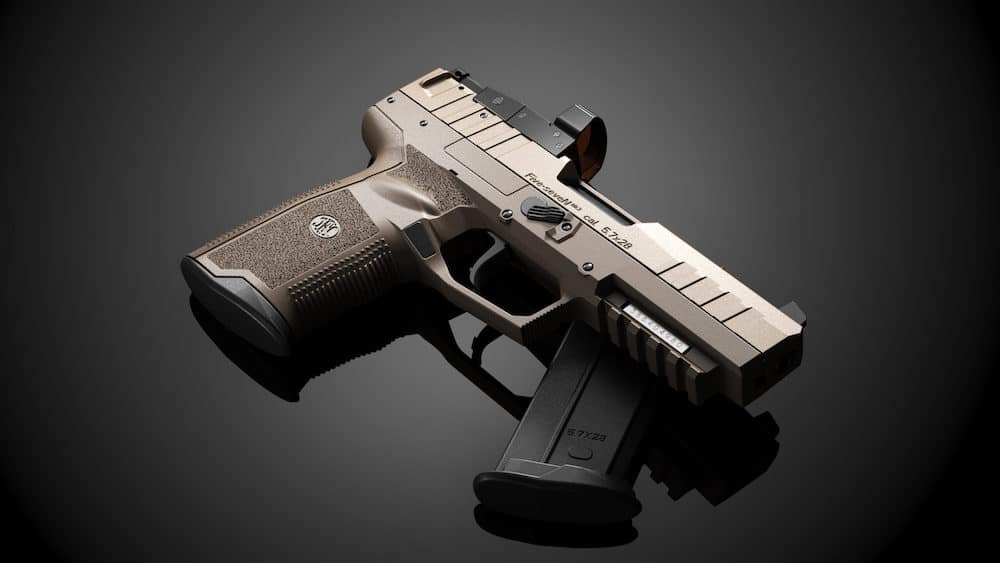 FN Herstal, designer and manufacturer of small caliber firerarms, weapon systems and ammunition, will display its revamped FN Five-seveN handgun for the first time at Eurosatory, Paris, from 13 to 17 June 2022.
With its original performances remaining unchanged, a number of key improvements have been brought to the FN Five-seveN in response to evolving user requirements, including enhanced design, improved ergonomics and better usability.
The new configuration, with the designation FN Five-seveN Mk3 MRD, is compatible with most commonly used mini red dot sights for fast target acquisition and maximized hit probability. The pistol grip features a multi-surfaced texture for perfect grip and faster follow-up shots, and enhanced, wider grooves on the slide for easier cocking and press check.
Available in black or flat dark earth, the pistol can fire subsonic cartridges, using the optional long threaded barrel and sound suppressor. With three decades of trusted service with regular military forces, law enforcement and special forces worldwide, the FN Five-seveN pistol is extremely reliable and military qualified by FN Herstal.
Together with the FN P90 submachine gun and 5.7x28mm cartridge, the FN Five-seveN constitutes the FN 5.7x28mm Weapon System fully designed and developed by FN Herstal.
The 5.7x28mm caliber is now recognized as a NATO standard (STANAG 4509). This new milestone ensures critical interoperability in missions by aligning with the FN SS190 Reference Ammunition.