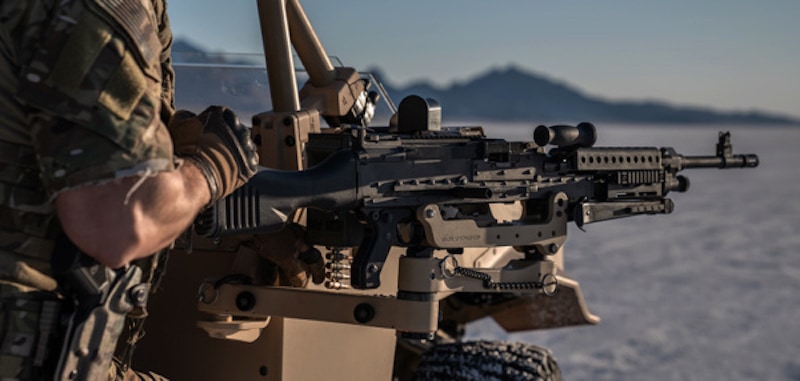 FN America has been awarded a firm-fixed-price contract to supply the U.S. Army with M240 series machine gun variants and spare receivers. The contract, awarded through 2026, is multi-faceted and will support both the U.S. Army and other Department of Defense (DoD) programs.
This contract provides a procurement vehicle for the U.S. Army to purchase multiple variants of the M240 machine gun, including the M240 coaxial, the M240B, M240L, M240D and M240H models.
Derived from the FN MAG 58, the M240 general purpose machine gun was adopted by the U.S. military in the late 1970s and has been in continual service since being introduced.
"The U.S. Army contract for the M240 machine gun was the first military contract FN was awarded and the first to be produced from our production facility in South Carolina," noted Mark Cherpes, President and CEO for FN America, LLC.
"We're incredibly honored to continue our relationship with the Army, supporting them with high quality and reliable weapon systems for our servicemen and women."