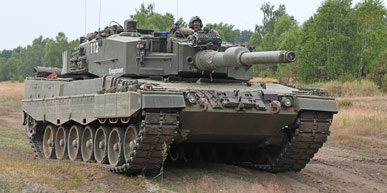 The Finnish Ministry of Defense (MoD) has authorized the Finnish Defense Forces (FDF) to sign a contract with Krauss-Maffei Wegmann to upgrade the fire-control systems of the Army's Leopard 2A4 and Leopard 2A6 Main Battle Tanks (MBTs).
Krauss-Maffei Wegmann will undertake the work on the Finnish Army's Leopard 2 A4 and 2 A6 MBTs, which were originally procured from Germany and the Netherlands. The expert resources of Millog Oy, the strategic partner of the FDF, will also be used for installation work and logistics, with a domestic employment effect of approximately 3 to 4 person-years.
The MoD valued the procurement, including options, at €10 million, excluding VAT.