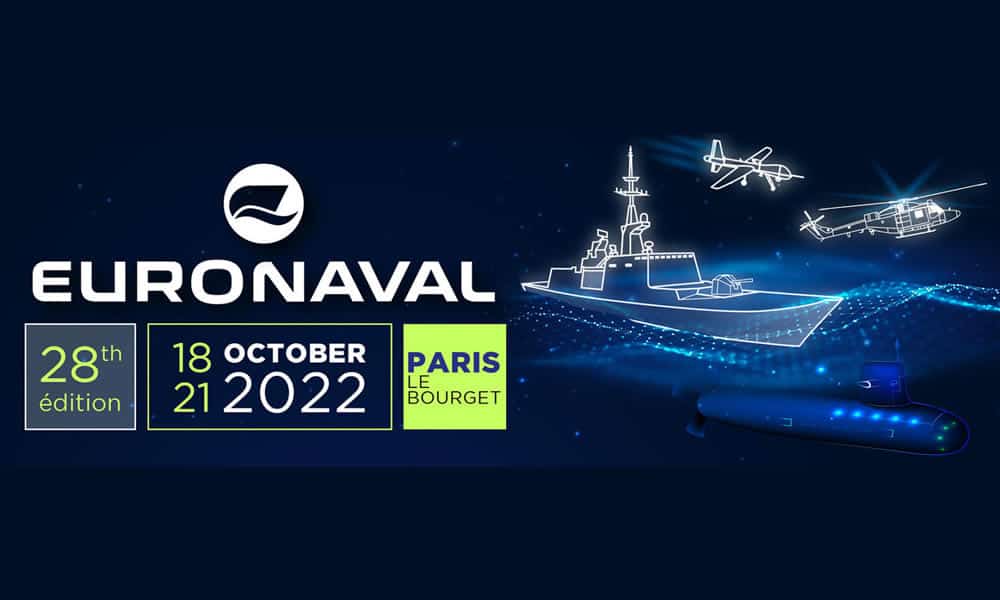 This year's EURONAVAL naval defense and maritime security international exhibition will be held from October 18-21, 2022 in Paris Le-Bourget, France.
Held every even-numbered year, the event is the largest and longest-running international exhibition for innovation and naval technologies of the future, running for more than 50 years.
EURONAVAL is back face-to-face in the exhibition hall for an edition that will focus on the return of high-intensity conflicts, cooperation and industrial recovery. 
SOGENA, the organizer of EURONAVAL, is now opening the VISITOR and PRESS accreditation platforms. At the last face-to-face edition in 2018, the exhibition welcomed nearly 25,000 professional visitors and more than 350 journalists.
Journalists wishing to cover the EURONAVAL 2022 exhibition can now apply for accreditation using the registration form accessible here>
Individuals wishing to visit EURONAVAL 2022 can now register using the registration form accessible here>
The date of the EURONAVAL 2022 press conference has been set for Thursday 6 October from 15:00-16:30 in digital format. The detailed program will be unveiled in the coming weeks, but interested parties can confirm their presence as of now by return mail to [email protected].