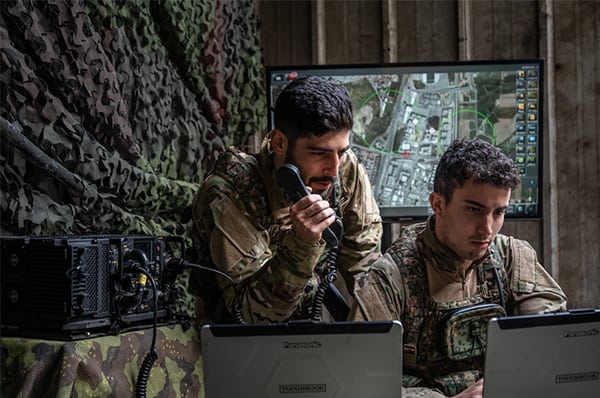 Elbit Systems has been awarded two contracts to supply a European country with a C4I (Command, Control, Communication, Computers, Intelligence) solution to artillery battalions and a Hostile Fire Counter Attack (HFCA) solution.
The C4I solution will provide advanced C4I capabilities to four battalions of 155mm howitzers guns, including Elbit Systems' SDR radios – the E-Lynx and TORCH-X Fire applications. This will allow the customer to effectively command its artillery battalions and increase operational effectiveness of its weapon systems.
The HFCA solution will allow the customer to detect enemy fire source and close the operational cycle by destroying the enemy fire source using Elbit Systems' artillery C4I solution.
These solutions will be integrated into the customer's wider artillery C4I system, also provided by Elbit Systems. Elbit Systems will leverage the Company's experience of delivering C4I and communications solutions to artillery units and armed forces, while integrating various sensors that will increase operational effectiveness.
The contracts are worth an aggregate amount of approximately $200 million, and are to be executed until 2026 with options for further extensions.
Bezhalel (Butzi) Machlis, President and CEO of Elbit Systems, said, "We are honored by the trust placed in us and our products once again and will continue with our commitment to grow and expand our local know-how and capabilities in support of our customers. Elbit systems' solutions increase operational effectiveness and allow our customers to better utilize their fire power, while increasing their accuracy and lethality. These contracts validate the technological and operational advantages offered by our solutions".
Find manufacturers of Military Command & Control (C2) and suppliers of C2 equipment and technology for Defense >>