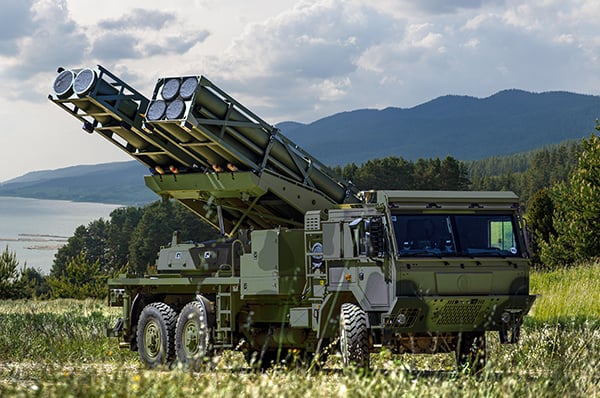 Elbit Systems is to supply an international customer with Precise and Universal Launching Systems (PULS) rocket launchers and a package of precision-guided long-range rockets.
The contract, worth $150 million contract, will be performed over a period of three years.
Elbit's PULS provides a comprehensive and cost effective solution, that can launch unguided rockets, precision guided munitions and missiles with an effective range of up to 300km. With its unique design, the PULS can also support future growth capabilities such as the ability to launch loitering munitions, including the canister launched configuration of Elbit Systems' SkyStriker loitering munition.
The PULS launcher is fully adaptable to existing wheeled and tracked platforms, enabling a significant reduction in maintenance and training costs.
Yehuda (Udi) Vered, General Manager of Elbit System Land, said: "We are seeing an increased demand for our advanced artillery solutions from militaries looking to increase the effectiveness of their armed forces. This contract provides an additional vote of confidence in Elbit Systems' PULS rocket artillery solutions."