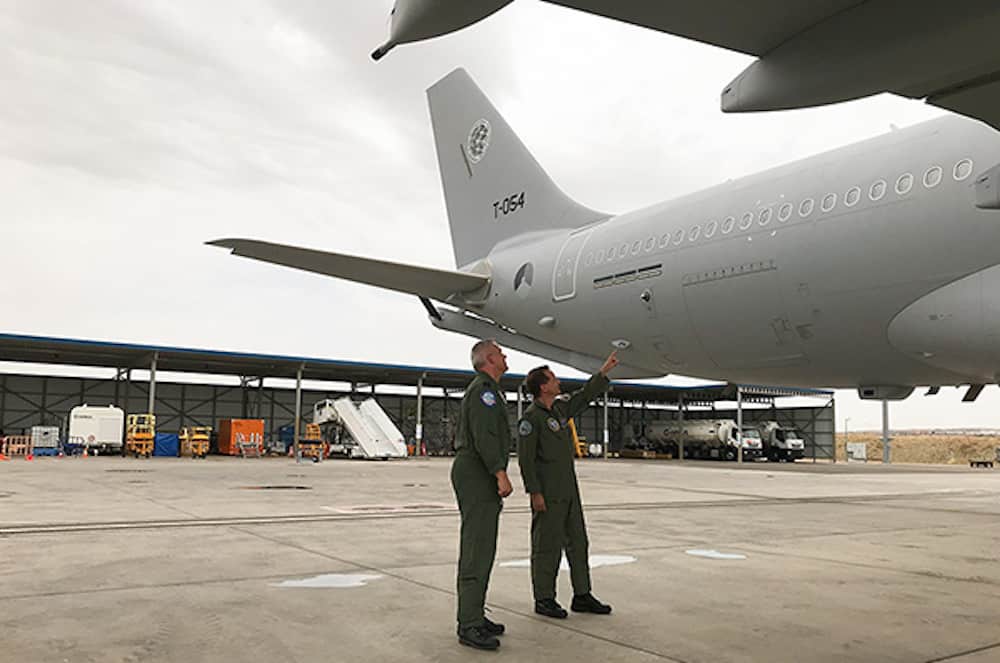 Elbit Systems has announced that it will supply an additional J- MUSIC™ DIRCM (Direct Infrared Countermeasures) self-protection system to the ninth NATO-owned Airbus A330 MRTT (Multinational Multi-Role Tanker Transport) aircraft, the latest addition to the fleet.
Elbit will fit the J-MUSIC™ DIRCM systems and its Passive Airborne Warning System (PAWS) infrared missile detection and warning system. The J-MUSIC system features an open architecture design and includes a laser generator and a small, dynamic high-speed sealed-mirror turret aimed at delivering high-performance defence against infrared missile threats.
The Multinational MRTT Fleet (MMF) program is a multinational pooling and sharing initiative. The fleet will consist of nine multi-role tanker transport aircraft able to provide strategic transport, air-to-air refueling and medical evacuation capabilities to its six participating nations (Belgium, the Czech Republic, Germany, Luxembourg, The Netherlands and Norway).