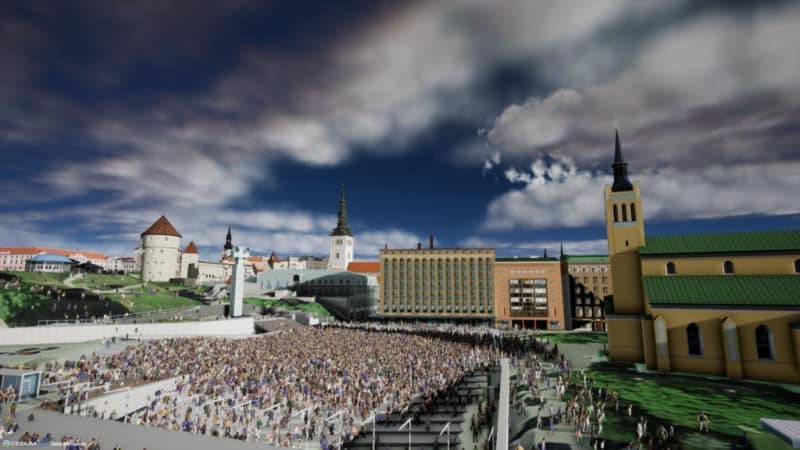 Hadean and CAE are collaborating to advance the utility of synthetic environments and help close the gap between the digital and the real world.
Leveraging Hadean's Web 3.0 achievements, this partnership enables CAE's vision of an immersive replication of the real world at scale to provide elevated safety, efficiency and readiness.
This new agreement builds on the successful collaboration of the two organizations, which created a synthetic operating environment used for defense scenario planning, in 2021. The immersive city-sized virtual world simulated over 2 million digital entities, demonstrating the vast potential for scale and fidelity, which was previously restricted by architectural limitations.
"Our agreement with CAE represents a landmark moment in our growth and further validation of our clear value proposition in key sectors such as defense, climate change and sustainable smart cities," said Hadean CEO Craig Beddis. "The success of our previous project with CAE showcased the scale of our technology, and we can't wait to continue exploring its capabilities in creating vast worlds and providing insightful decision support."
"Our work with Hadean provides the scalability to replicate extensive environments and populations to gain actionable insights on challenges from climate change to health and safety, with the objective of accelerating the development and effortless adoption of world-changing innovations," said Joe Armstrong, Vice President of Synthetic Environments and Innovative Technologies at CAE.
Combining CAE's industry leading experience with Hadean's disruptive and pioneering Web 3.0 technology, this close collaboration is set to play a significant role in the wider digital transformation of national and international governance.
The suite of capabilities in development by CAE with Hadean offers integrated synthetic replicas to help visualize, simulate and address global challenges, with an emphasis on supporting data-driven decision processes. They cater to users from a single individual to governments, multinational military alliances and international organizations.
Deployed inside bespoke, ultra-realistic and high-fidelity 3D worlds, these new virtual tools and solutions aim to help accelerate transformation across global digital infrastructure, offering greater insight into the physical world to foster and facilitate understanding, options and decision-making.
Hadean's distributed cloud platform offers a simple and open architecture through which power can be scaled dynamically across the cloud and edge to provide the required computation and networking. CAE is exploring the potential uses that this advanced distributed computing can bring to helping solve real-world dilemmas.