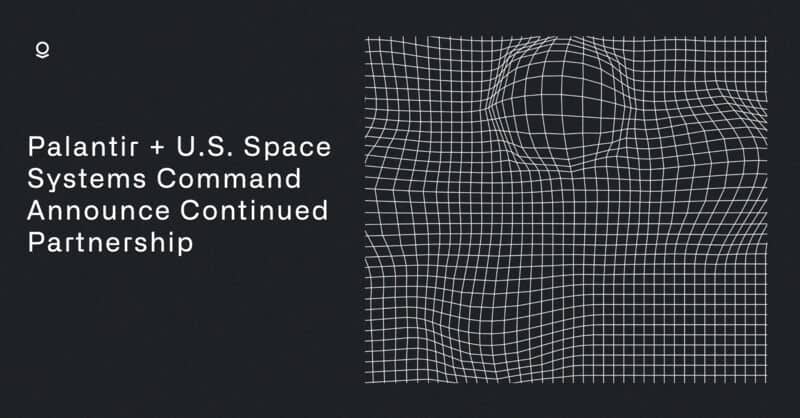 The Space Systems Command (SSC)'s Cross-Mission Ground & Communications Enterprise (ECX) has awarded Palantir Technologies Inc. a $43 million contract to continue its delivery of a data and decision platform to support national security objectives. 
This $43 million contract is an additional extension, expanding upon previous awards from April and August this year. The total cumulative face value of the contract is $91.5 million.
This award provides continued capabilities for Project Brown Heron which enables all-domain situational awareness and decision-making at North American Aerospace Defense Command (NORAD) / USNORTHCOM (N-NC), and the Space C2 division under the Cross Mission Ground & Communications Enterprise (ECX). The Palantir platform, known as Warp Core, is being utilized to make decisions from large volumes of data in support of these missions.
Warp Core leverages Palantir as a configurable enterprise data management and operations software solution that enables the integration and management of data from various data sources and supports application delivery, in-depth analysis, and data-driven decision-making across echelons and functional communities, including for users who operate on multiple security levels across multiple networks. As the application and data landscape continue to rapidly expand in both scale and complexity, Warp Core simplifies and streamlines data management and integration, to aid in everything from readiness to improved decision-making.
"The threats to our nation in and through the space domain are very real as we've seen in recent weeks, we must continue to advance our Nation's Space Domain Awareness capabilities," said Doug Philippone, Global Defense Lead at Palantir Technologies.
"We're very proud to have consistently earned the confidence of this innovative organization and to continue our partnership."