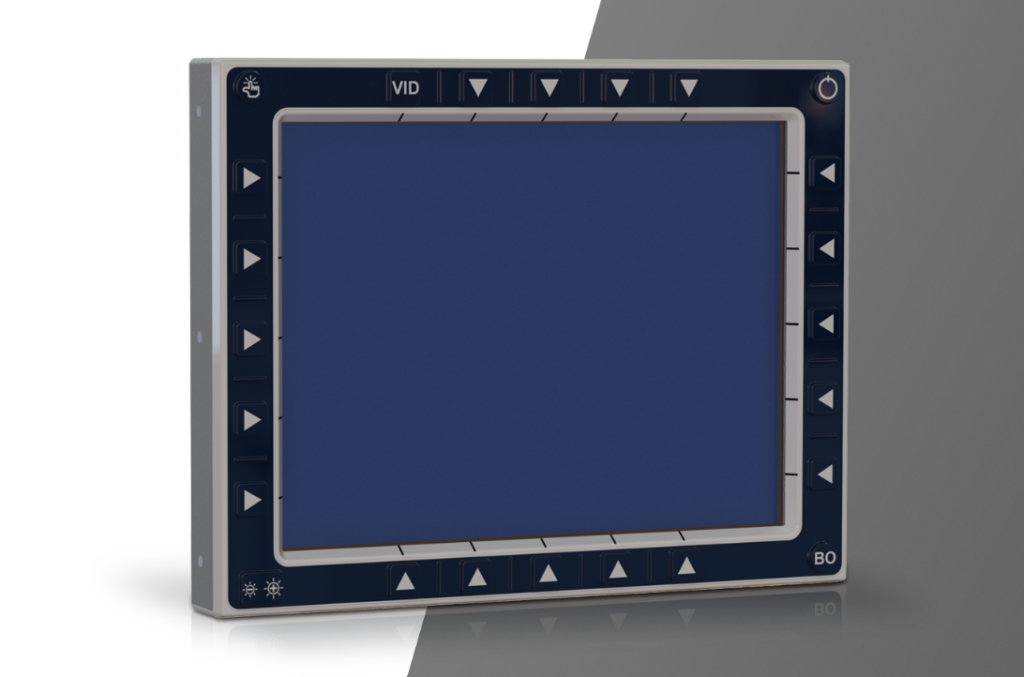 Curtiss-Wright's Defense Solutions division has expanded its family of mission-critical rugged displays optimized for ground, sea, and air vehicle markets with the introduction of a low-cost, highly rugged 12.1″ mission-critical display.
The new GVDU3000-902 display is designed to operate in harsh environments and features an IP68 rating and MIL-STD-810, MIL-STD-461, and MIL- STD-1275 environmental qualifications. The GVDU3000-902 delivers the ruggedization, readability, reliability, and product longevity demanded by both system integrators and users, all at a price point compelling for fleet volume deployment.
The latest addition to Curtiss-Wright's GVDU family of deployable touchscreen displays supports projected capacitive (PCAP) multipoint touch screen technology and features standard MIL-C-38999 connectors for power, video, and other interfaces. The company's highly readable GVDU displays deliver industry-leading anytime visibility using powerful LED backlights and optical bonding to reduce internal reflection and enhance contrast, making them suitable for use in conditions of high incident light.
Curtiss-Wright believes the new 12″ rugged display hits the sweet spot for system integrators seeking a highly rugged and low-cost touchscreen display designed for optimal performance in the most challenging conditions. With its IP68 rating, the GVDU 3000-902 is said to deliver an ideal solution for outfitting fleets with quality displays that need to sustain high levels of environmental exposure, including water ingress and dust.
The GVDU3000-902 multipoint touchscreen technology enables operators to use familiar smartphone interface techniques to annotate, draw, and manipulate screen images. The bezel buttons are positioned along the sides of the unit and are fully programmable via USB.
Rugged Military Display manufacturers and suppliers of portable and handheld rugged monitors and touch screens for defense applications >>