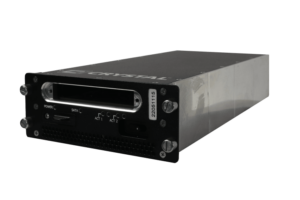 Crystal Group has released a whitepaper explaining how its rugged computers can deliver high-volume processing of real-time aviation data and intelligence at the tactical edge.
Download the whitepaper from the Crystal Group website.
Military platforms require field-ready, scalable, and high performance mission computers to run compute-intensive, safety-critical workloads, with the smallest system possible. These platforms need to function in space-constrained environments, in which it is essential to minimize the size, weight, and power (SWaP) of the systems. Download the white paper to learn how Crystal Group's RE3101 meets these needs.
Find manufacturers and suppliers of mil-spec rugged computers >>