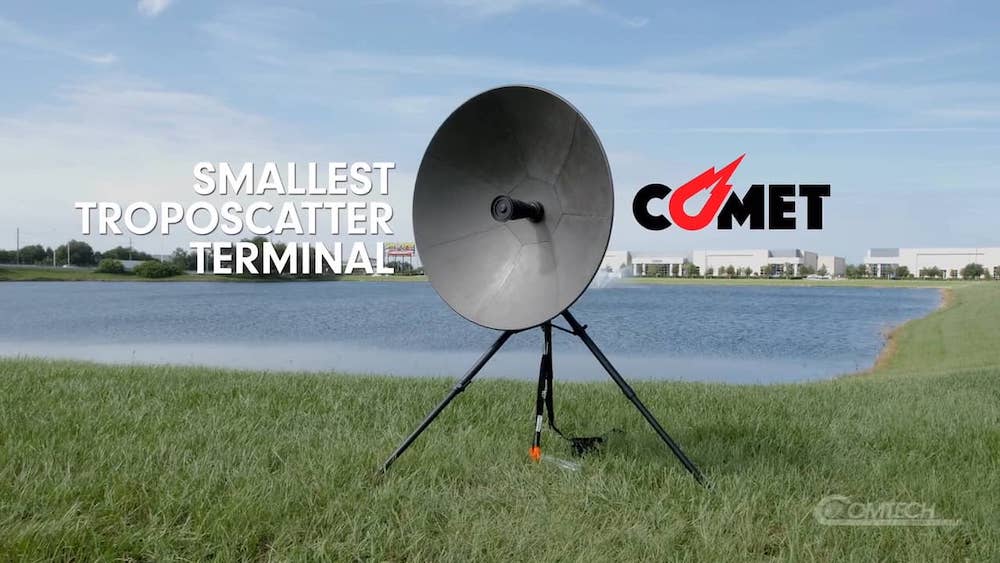 A non-U.S. NATO military customer has awarded Comtech Systems, Inc. a $1.7 million contract for multiple Compact Over-the-horizon Mobile Expeditionary Terminal (COMET) terminals, marking the second procurement of COMET terminals by a non-U.S. NATO military customer, in additional to the multiple COMET terminals already procured by U.S. Special Operations Command (USSOCOM).
COMET is a rapidly deployable, low power, airline checkable, medium range, Over-The-Horizon (OTH) microwave troposcatter terminal. It is designed for situations where high bandwidth backhaul communications are required, extending critical services into areas where there is no communications infrastructure, or the infrastructure has been destroyed.
"We are extremely pleased to witness the adoption of COMET by NATO partner militaries," said Fred Kornberg, Chairman of the Board and Chief Executive Officer of Comtech Telecommunications Corp.
"We sense strong market demand for our COMET terminal and look forward to additional COMET orders in the future, from both U.S. military and international customers."