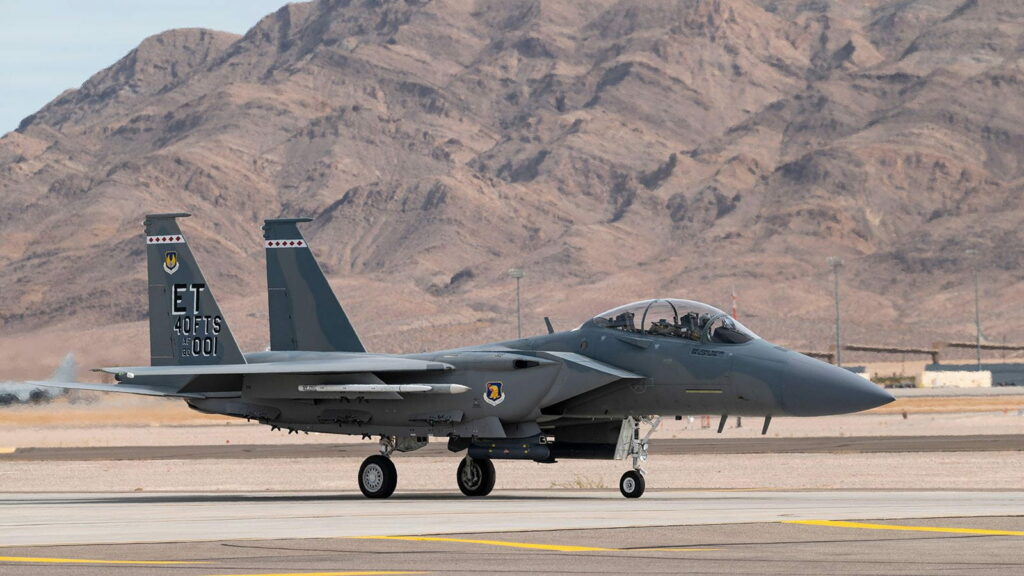 Collins Aerospace has announced its selection by Boeing to provide boltless wheels and carbon brakes for lots one through three on the F-15EX aircraft in production for the U.S. Air Force. Collins' equipment replaces the platform's legacy wheels and brakes on the Boeing production line.
Collins has worked closely with the U.S. Air Force on the Wheel and Brake System Improvement (WBSI) program to design, develop, and qualify the F-15 wheels and brakes while achieving installation approval from Boeing for the F-15C/D and F-15E variant aircraft. After five years of operations, Collins' wheels and brakes continue to meet or exceed all U.S. Air Force performance standards for the WBSI program. Collins set out to drive down the lifecycle cost over the lifespan of the aircraft while increasing the longevity of the wheel and carbon brakes.
"Our world-class engineering team designed and developed a state-of-the-art wheel and carbon brake system that upends legacy systems currently in use," said Matt Maurer, executive director, Landing Systems Military Wheels and Brakes for Collins Aerospace. "Our solution provides superior product that is sustainable, reliable and cost effective for the U.S. Air Force and Boeing."
The Collins lock ring wheel and carbon brake system improves thermal management for safer operation and reduces life-cycle cost. The system features a 25,000-mile fatigue life, 1,400 landings per overhaul, reduced maintenance intervals and lower peak brake fluid temperatures. The Collins wheel and brake technology offers a product upgrade to its customers compared to the legacy wheel and brake originally designed in the early 1970's.
Collins is a leading provider of wheels and brakes for military platforms, including the U.S. Air Force's F-15, F-16, C-5, C-130 and Global Hawk fleets. Earlier this year, the company was selected by the U.S. Air Force to design and develop a new wheel and carbon brake for the B-52. Collins has also completed wheel and brake upgrades for several air forces around the globe.