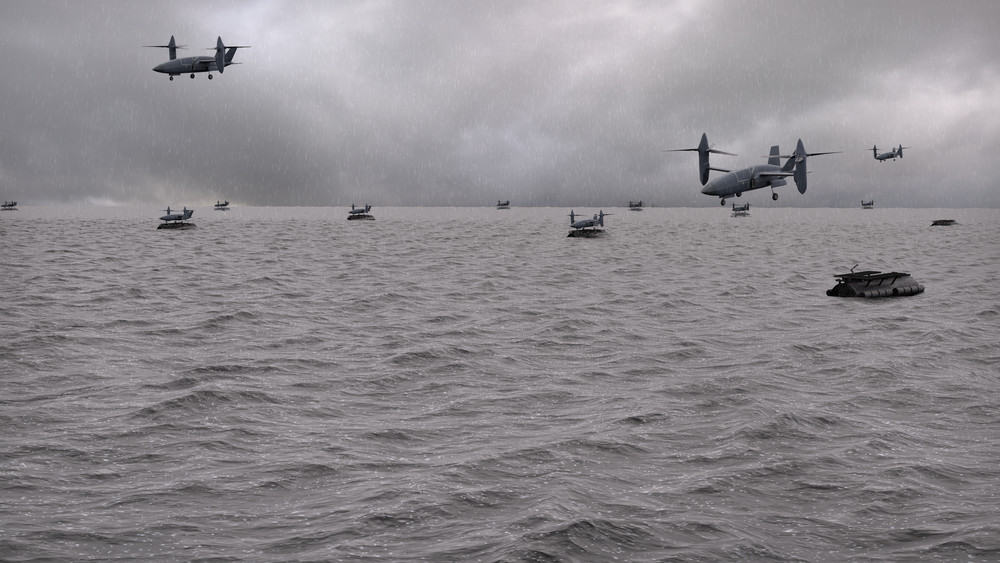 Bell and Pratt & Whitney are collaborating on propulsion solutions for the development of High-Speed Vertical Takeoff and Landing (HSVTOL) technology.
Bell is actively developing innovative vertical lift technologies including the HSVTOL family of vehicles. HSVTOL provides next generation capability in vertical lift speed, range, and survivability.
This type of technology blends the maneuverability of a helicopter with the speed, range and survivability features of a fighter aircraft. Bell's HSVTOL technology may serve a variety of complex missions in the future battlespace for runway independent agile mobility, SOF infil/exfil, personnel recovery, and Strike/ISR.
"HSVTOL propulsion technology is one of the key technical areas to develop for future capability, and we're thrilled to leverage expertise from Pratt & Whitney to explore ways to mature technology for these concepts," said Lee Anderson, Director of Innovation, Bell.
Bell continues to work with the U.S. government and industry partners to reduce risk and develop capability requirements, alongside having open discussions and collaborating with industry thought leaders, including Pratt & Whitney, to rapidly deliver HSVTOL capabilities to the warfighter.
"We're excited to dig into HSVTOL propulsion technology research with Bell and showcase what this next generation capability could bring to USAF and other warfighters," said Dr. Steven Burd, Director and Chief Engineer of Advanced Military Engine Programs, Pratt & Whitney.
HSVTOL technology leverages existing Bell experience with the development of high-speed vertical lift aircraft, with the Bell 360 Invictus dashing over 200 knots, and the Bell V-280 Valor cruising to over 300 knots. HSVTOL development unlocks next generation capability for speed, range, and survivability.
HSVTOL's runway flexibility provides the capability to utilize runways with conventional jet takeoff when runways are intact, and independence with short field takeoff and vertical takeoff when runways are compromised.