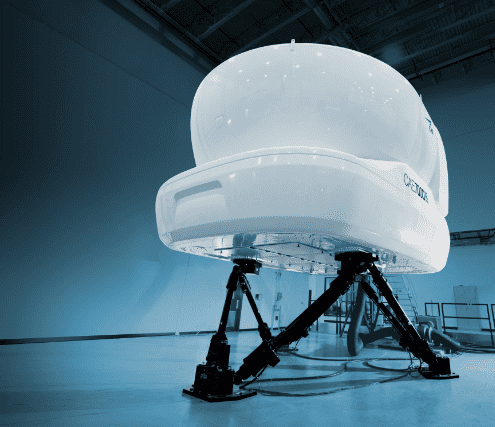 CAE is to provide flight training services for the Bombardier Global 6000/6500 full flight simulator at the Dothan Training Center.
CAE Defense & Security has received a contract from Leidos on the DoD's Sentinel task order for a dedicated Full Flight Simulator (FFS) in the Bombardier Global 6000/6500 configuration at the Dothan Training Center to support the High Accuracy Detection and Exploitation System (HADES).
Under the terms of the contract, CAE will build and deliver a 7000XR FFS to support the U.S. Army G-2 Intelligence Surveillance and Reconnaissance (ISR) Task Force and the Intelligence and Security Command (INSCOM) requirements of providing timely, relevant, and accurate intelligence to tactical, operational, and strategic commanders.
The Bombardier Global 6000/6500 aircraft was selected as the new manned aerial intelligence, surveillance, and reconnaissance platform to meet current and emerging requirements. The platform supports the critical needs of speed, range, endurance-at-range, and altitude to overcome the physical challenges without sacrificing the unique quality and capability of collection that airborne ISR provides.
"As Bombardier's Global 6500 Authorized Training Provider, CAE is uniquely positioned to provide the U.S. Army with a turnkey Global 6000/6500 solution to meet their training requirements," said Daniel Gelston, President, CAE Defense & Security. "We look forward to supporting HADES and the advancement of this next-generation airborne ISR system."