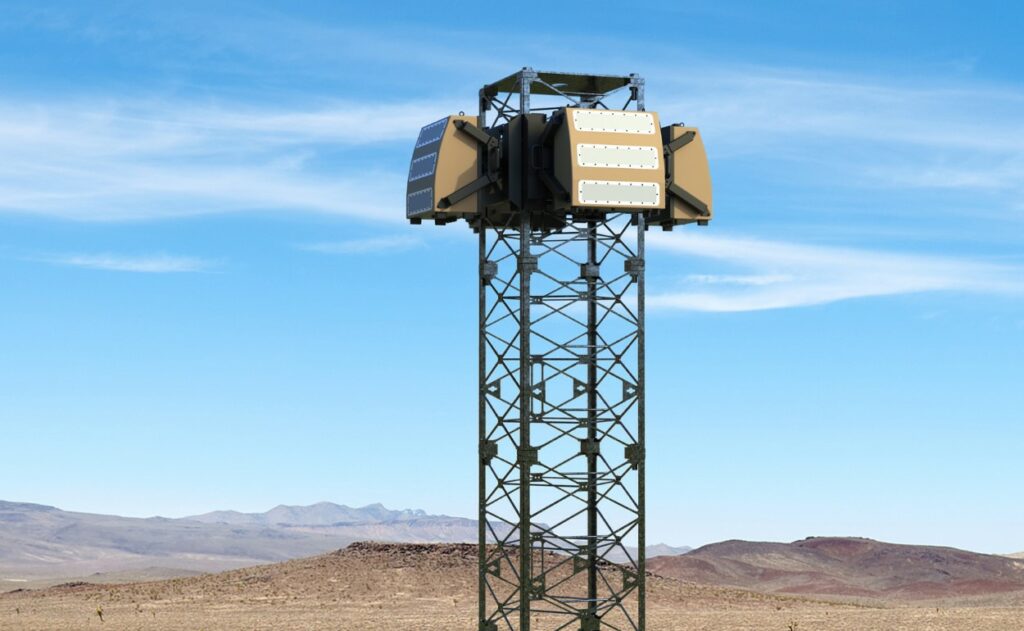 Blighter Surveillance Systems, a British designer and manufacturer of electronic-scanning radars and surveillance solutions, will be showcasing its A800 3D Multi-Mode Drone Detection Radar and B400 radar at IDEX 2023.
IDEX 2023 will take place at the Abu Dhabi National Exhibition Center (ADNEC) in Abu Dhabi, UAE, from 20th-24th February. Blighter will be exhibiting on the UK Defense & Security Exports Stand No. 03-C34. International Business Development Manager, Richard Morgan, will be present on the stand to brief stakeholders on the capabilities of the systems.
According to Blighter, its A800 radar offers an innovative ground-based solution to threat detection, utilizing multi-mode surveillance capability usually reserved for large-scale radar systems and packaging into a smaller, more flexible radar with a maximum range of 20km. The B400 series of tactical radars are designed to provide long-range ground surveillance to detect moving vehicles and individuals at up to 32km, benefitting from an unsurpassed level of ground clutter cancellation resulting in low false alarm rate.
Both the A800 and B400 radars are believed to be well-suited to border and perimeter surveillance, capable of being mounted to fixed towers and masts, as well as to land vehicles, including UGVs and Armored Vehicles, and mobile surveillance trailers.
Blighter CEO, James Long, said: "Blighter is an established provider of cutting-edge threat detection solutions to our customers in the Middle East. We are looking forward to showcasing our best-in-class e-scanning radars, and to be exhibiting on UK Defence & Security Exports stand, representing the best of UK technology on the international stage."