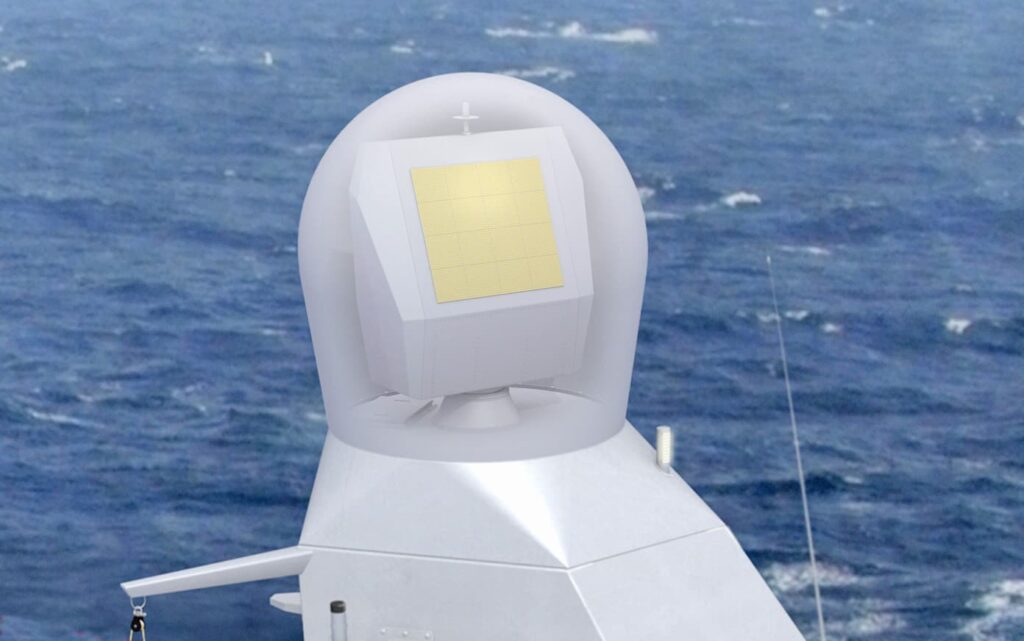 Thales is proud to serve both the navies of Belgium and the Netherlands through a next generation Mine Counter Measures Vessels (MCMV) contract with Kership – a joint venture between Naval Group and Piriou.
Thales, Naval Group and KERSHIP shipyard will equip 12 next generation MCMV's with NS50 radars for Air & Surface Surveillance with Fire Control capabilities. The NS50 provides for the first time a complete and superior level of self-protection capability against air and surface threats for this category of high value MCM vessels. A strategic choice for small to medium vessels, the NS50 offers dual functions between air and surface surveillance and fire control.
The nature of threats faced by Navies has never been more varied nor more challenging, ranging from next generation anti-ship missiles, robotic warfare and swarm attacks, to electronic warfare (jamming) as well as, overall, having to operate in a simultaneously conventional, asymmetric and hybrid threat environment. Time and quality of information are critical when facing this new array of unpredictable simultaneous threats.
The NS50 provides maximum time on target for forces to evaluate the threat and take countermeasures while, at the same time, understanding what is around them to safeguard the ship and to protect their own allied forces.
The NS50 is the world's most compact, affordable 4D multi-function naval radar in the market. It offers superior air and surface detection, tracking and classification performances providing highly accurate 4D target information required for rapid acquisition by short-range "fire and forget" Surface-to-Air-Missile Systems as well as fire control of ship-borne artillery against surface targets. It can defend against Unmanned Aerial Vehicle (UAV), low slow flying object, surface targets and in combination with small to medium caliber gun system.
A fully software-defined sensor, the NS50 features a modular and scalable hardware architecture, making it equally suitable for combat boats, Offshore Patrol Vessels, MCMVs, auxiliaries and various other platforms. No other radar in this class up offers the NS50's flexibility and range of features, which are similar to those that do equip larger sized ships.
Its full digital design implies that upgrades are possible at any moment and at any place and that, software modifications are simple for integrating new features. The NS50 meets today's cybersecurity requirements.
The NS50 is part of the NS family of radars already operational within the Royal Netherlands Navy, providing enhanced situational awareness and contributing to regional stability in various parts of the world.