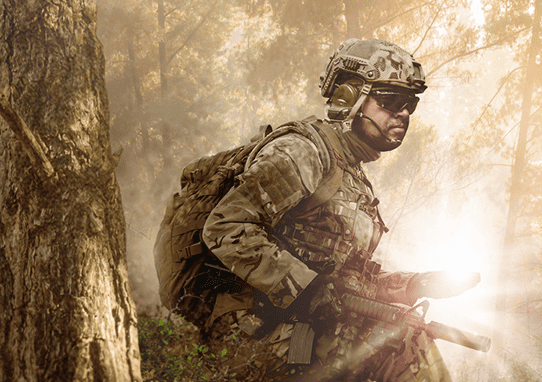 BAE Systems has introduced NavGuide at the Joint Navigation Conference in San Diego, a next-generation Assured-Positioning, Navigation and Timing (A-PNT) device featuring M-Code Global Positioning System (GPS) technology.
NavGuide is a field-installable replacement to the Defense Advanced GPS Receiver (DAGR) designed for quick integration into current DAGR mounts and accessories without mission interruption.
NavGuide features a three-inch, full-color graphical user interface for the dismounted soldier, and easily integrates with existing mounted platforms and systems. The device leverages the advanced M-Code GPS signal with enhanced jamming and spoofing protection. NavGuide is portable, versatile, and precise, and enables vehicular, handheld, sensor, and gun laying applications to allow the military to defeat adversaries in a variety of challenging threat environments.
"The market demanded a cost effective and high performance system upgrade that was more intuitive to the user and could be easily integrated into platforms currently using DAGR. The result was NavGuide," said Todd Peterson, Director of Engineering for Navigation & Sensor Systems at BAE Systems. "NavGuide also provides a moving map, situational awareness capabilities, 9-line targeting, and meets key military environmental requirements."
Production of NavGuide will take place at BAE Systems' state-of-the-art facility in Cedar Rapids, Iowa.
Military GPS Receiver manufacturers and suppliers of military-grade GNSS / GPS receivers for defense applications including SAASM technology for army, navy, marines and air force >>