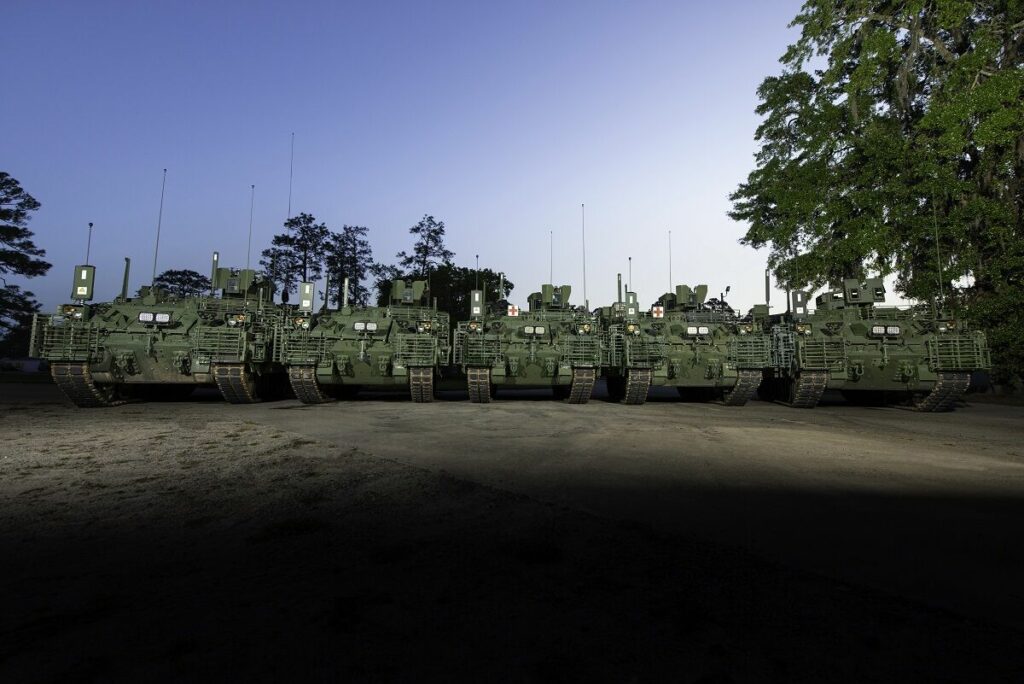 BAE Systems has received a $797 million contract to continue production of the Armored Multi-Purpose Vehicle (AMPV) for the U.S. Army, with additional options for a potential total contract amount of $1.6 billion.
The AMPV replaces the U.S. Army's fleet of Vietnam War-era M113 family of vehicles. The multi-mission AMPV family of vehicles provides critical survivability, mobility, and interoperability upgrades to the Armored Brigade Combat Team (ABCT).
The vehicle is specifically designed to accommodate future technology needs, including enhanced size, weight, and power provisions for network integration and future mission payloads. This gives the company's formations a support vehicle that enables mission achievement today, and a highly capable vehicle that can maneuver with the ABCT in tough terrain, ready to integrate future technology and capabilities.
The AMPV program is one of the U.S. Army's top vehicle modernization programs. The Army first awarded BAE Systems the AMPV contract in 2014 and signed a low-rate initial production (LRIP) contract in 2018. The first LRIP vehicle was delivered in August 2020.
The multi-mission AMPV family of vehicles includes:
General Purpose: operates throughout the battle space to conduct resupply, maintenance, and an alternate casualty evacuation from point of injury;
Mortar Carrier: provides immediate and responsive heavy mortar fire support to the ABCT in the conduct of fast-paced offensive operations;
Medical Evacuation vehicle: enables immediate treatment or evacuation at the point of injury for both ambulatory and litter casualties;
Medical Treatment vehicle: serves as a first of its kind "operating room on tracks" to deliver life-sustaining care to soldiers suffering from life-threatening injuries;
Mission Command vehicle: facilitates digital mission command, providing tools that enable command, control, and communications capabilities on the battlefield.
The vehicles have completed dozens of tests through the Army, to ensure soldiers are receiving a safe, combat-ready platform.
The award brings the AMPV program into full-rate production, making it the first newly-designed and built tracked vehicle in the U.S. Army's fleet to reach this production stage in three decades.
"Entering full-rate production is a momentous milestone in the lifecycle of a production program for both the U.S. Army and BAE Systems," said Jeremy Tondreault, President of the Platforms & Services sector at BAE Systems. "The AMPV is the next generation replacement for the venerable M113, and we are proud that this critical capability is on its way to the men and women who need our most capable combat vehicles on the front lines."
Manufacturers and suppliers of military armored vehicles, armored tactical vehicles and armored trucks for defense forces >>