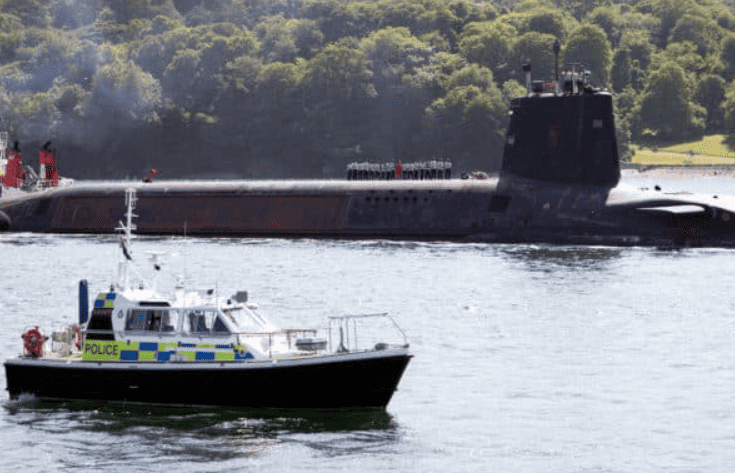 Babcock and the Submarine Delivery Agency (SDA) have signed an initial contract for the multi-year refit of HMS Victorious, the UK's second Vanguard Class nuclear submarine.
The initial full cost recovery agreement, which will be replaced with a contract on the same terms for the full program before the end of the year, enables Babcock to begin deep maintenance of the complex submarine at its facility in Devonport.
HMS Victorious plays a vital role in the UK's continuous at sea deterrent. The refit program is expected to support around 1000 jobs in the local community and will see Babcock continue to build its workforce for delivering future submarine maintenance at Devonport.
Babcock's CEO Nuclear Dominic Kieran said: "This is the result of a truly collaborative effort with the SDA. The work we do to support the Vanguard Class fleet, a vital part of the UK's defense, has never been more important. The commercial framework we have agreed will ensure the retention of our skilled workforce, support future recruitment and enable us to focus on supporting the SDA in its drive to increase submarine availability."
SDA CEO Chris Gardner commented: "The completion of HMS Victorious' Deep Maintenance Period is vital to supporting Defence's highest priority. We look forward to working with Babcock to deliver the project on time to enable ongoing submarine availability and to continue to transform Devonport Naval Base into a Center of Excellence for submarine deep maintenance."
Submarine support is said to be critical to the defense of the UK and requires specialist engineering skills and dedicated infrastructure. Babcock, the SDA and the Royal Navy are currently in discussions with the intention of finalizing a long-term strategic partnership to ensure the stable, safe, effective and efficient delivery of deep and base maintenance of submarines. Expected to replace current commercial arrangements under the Future Maritime Support Programme, this would place Babcock on a similar footing to other key industrial partners, as part of a wider defence nuclear enterprise.