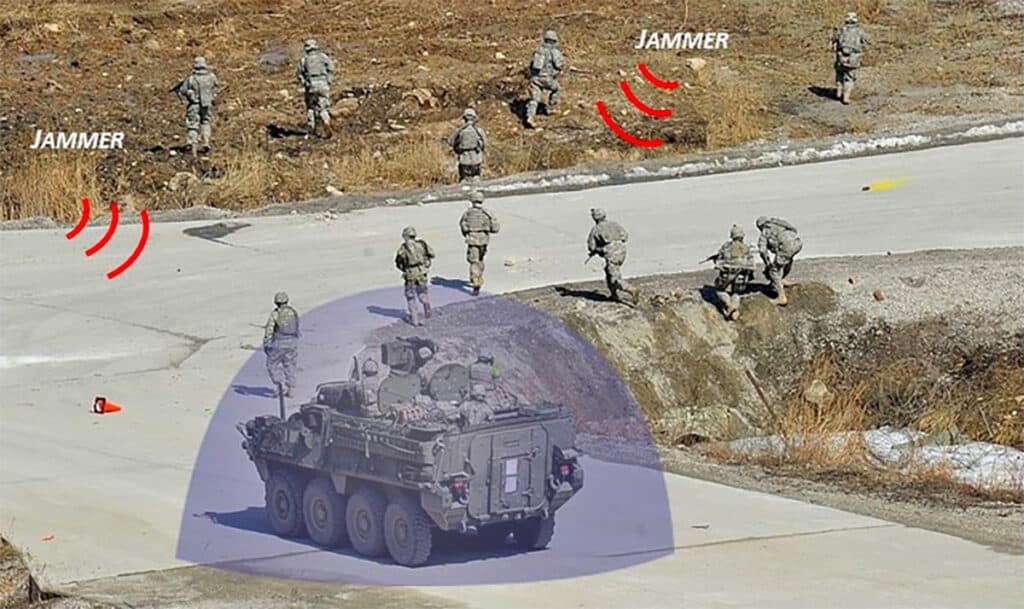 Leading developer of GPS and GNSS anti-jamming protection technology infiniDome has been awarded 1st place in the Xcellence in Technology category at this year's AUVSI XCELLENCE Awards.
Specializing in GNSS system protection for UAVs and autonomous vehicles infiniDome's GPSdome2 won the Enabling Components & Peripherals award at this year's annual awards in Denver, which are part of AUVSI's ( Association for Uncrewed Vehicle Systems International) Xponential.
A high-end, fully retrofitable anti-jamming solution tailored for defending against GNSS jamming attacks, the GPSdome 2 is compatible with almost any GNSS off the shelf receiver and protects from up to 3 jamming directions simultaneously in each band. With optional mil-spec compliance, the GPSdome2 is the only anti-jamming solution relevant for smaller and lighter unmanned aerial systems.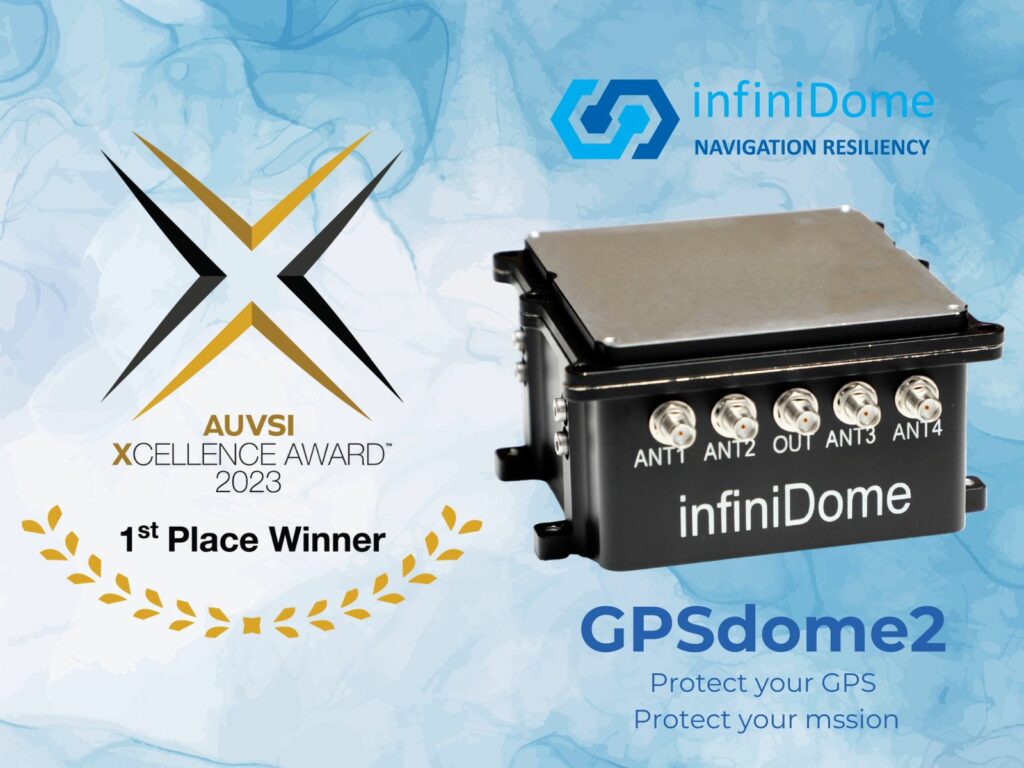 Commenting on the award, Omer Sharar CEO at infindome said; "We were greatly honored to win the 1st place at the AUVSI XCELLENCE IN TECHNOLOGY awards at the AUVSI XPONENTIAL show in Denver this week. Even though last year, at the previous AUVSI XPONENTIAL show, we had already seen a lot of interest from the end users (the MODs and defense forces) in adding resilience to GNSS and navigation systems for UAVs, this year we saw tremendous traction not only from the end users but from almost every UAV manufacturer or major integrator in the industry. In the past year we see a sharp increase in not only defense platforms being crippled by GPS jamming, but also commercial platforms, and not only constrained to war zones, but also in peaceful borders or even at the heart of major cities around the world."
Weighing just 500g the award-winning GPSdome2 is game-changing technology that protects GNSS systems from jamming and ensures accurate and continuous positioning and navigation data, even in heavily challenged GNSS environments. Designed to meet the stringent SWaP-C requirements of military platforms the non-ITAR GPSdome2 Duo features IP-67-rated waterproof protection and optional military-grade hardening and protects either GPS L1+L2 or GPS L1 + GLONASS G1, with optional passthrough of Galileo and Beidou.
Omer Shara concluded; "We see this award as a great testament to our truly disruptive product (GPSdome2) which provides high-end anti-jamming dual-band protection from up to three directions of attack in a small and light package, but moreover, to the pain this product will help mitigate by allowing our customers to perform their critical missions in contested environments."