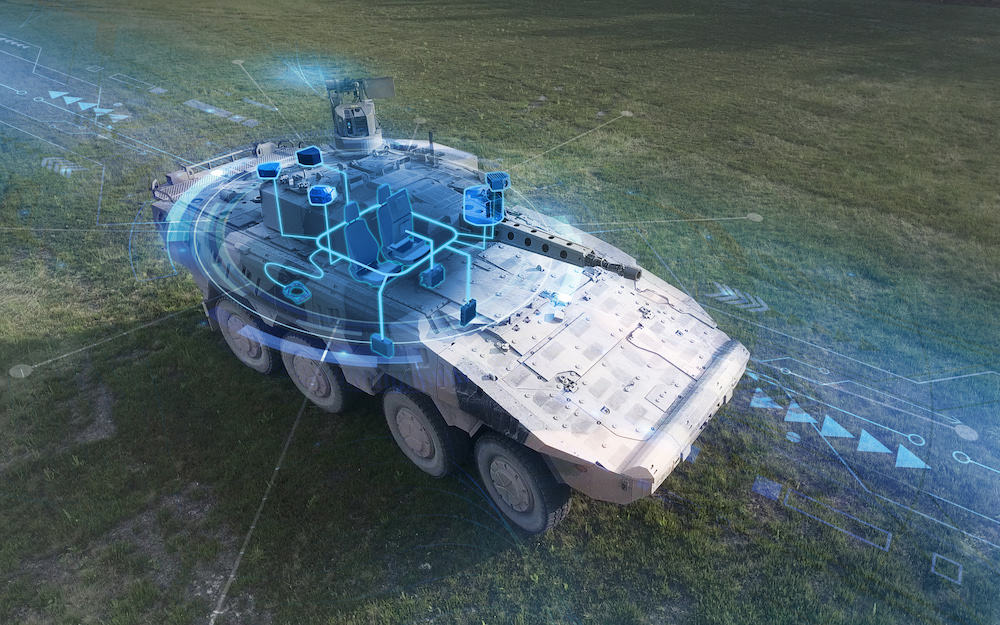 American Rheinmetall Systems has been awarded a multi-million dollar investment to provide advanced combat vehicle mission systems technologies in support of U.S. Army combat vehicle modernization.
The company will be growing its workforce particularly in advanced engineering segments as well as bringing new industrial capability to further develop and ultimately deliver those technologies from its Biddeford, ME facility.
American Rheinmetall Systems will bring next-generation situational awareness and fire control systems to the market by leveraging existing Rheinmetall turret technologies that are currently in production for several Allied nations. This enables the company to deliver advanced, highly competitive combat vehicle mission systems solutions from its Maine facility—which positions it to support high priority technology needs of the U.S. Army across the Army's combat vehicle modernization strategy.
American Rheinmetall Systems will be positioned to support fellow Rheinmetall affiliate American Rheinmetall Vehicles, Sterling Heights, MI, which is currently performing in Phase 2 of the Army's OMFV program and is expected to compete in future phases. The OMFV program seeks to select a replacement for the Bradley Infantry Fighting Vehicle (IFV). American Rheinmetall Systems will also engage with other vehicle providers in support of additional priority Army modernization programs.
With this significant investment, American Rheinmetall Systems will add systems and software engineers to its Biddeford team, transfer base turret technology from Germany and the U.K., and establish systems integration capabilities within its facility; becoming fully capable of design, production, and support of turret fire control systems for the U.S. market. Additionally, they will specialize in 360° situational awareness technologies, AI-based target detection and recognition, imaging processing, and interoperability with supporting open system architectures that enable the rapid insertion of technology in the modern era of fast-paced innovation.
"This investment in American Rheinmetall Systems' growing U.S. electronics business is a clear indication of Rheinmetall's overall commitment to being an exceptional partner in meeting the U.S. Army's modernization priorities," said Brad Hittle, American Rheinmetall Systems' President & CEO. "We will be adding 10 to 15 high-level engineering jobs in Maine, as well as industrializing locally to offer world-class solutions for the Army's next-generation vehicle technology requirements."
"American Rheinmetall is committed to being a partner to the U.S. Army across many modernization priorities and we are putting our commitment into action," said Stephen Hedger, Head of U.S. Business and CEO of overall U.S. corporate parent American Rheinmetall Defense (Reston, VA). "This is a historic moment for Army modernization, and American Rheinmetall is meeting the moment with advanced technology, new jobs and expanded industrial capability to ensure U.S. Soldiers have the edge for decades to come."