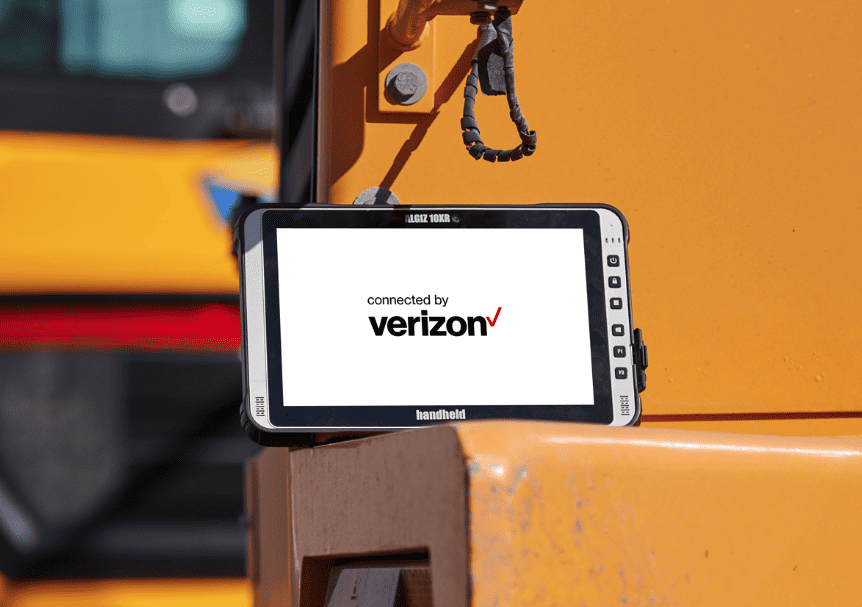 Handheld Group has announced that its Algiz 10XR rugged Windows tablet has been officially certified to operate on the Verizon 5G wireless networks.
This certification marks a significant milestone for the Algiz 10XR, as it enables seamless connectivity and enhanced communication capabilities for users across the United States.
Engineered to meet stringent MIL-STD-810 military standards for ruggedness the Algiz 10XR can withstand drops, vibrations, extreme temperatures, and exposure to dust and water. Its rugged design, combined with Verizon's expansive network coverage, empowers fieldworkers to stay connected, efficient, and productive, even in the most remote and challenging terrains.
"The Verizon certification is a significant achievement for the Algiz 10XR, as it underlines our commitment to providing our customers with reliable and resilient mobile computing solutions," said Jim Rimay, President, Handheld US. "With Verizon's extensive nationwide 5G network, Algiz 10XR users can now experience uninterrupted data connectivity, enabling them to access critical information, collaborate in real-time, and make informed decisions on the go."
Key features of the ALGIZ 10XR include:
Large 10.1-inch Full HD Display: The Algiz 10XR features a sunlight-readable capacitive touchscreen that provides excellent visibility even in bright outdoor conditions.
Powerful Processing: Equipped with an Intel® Pentium® quad-core processor, the Algiz 10XR ensures smooth performance for data-intensive applications.
Long Battery Life: The hot-swappable battery feature allows users to extend their working hours without interruption.
Versatile Connectivity: In addition to Verizon LTE support, the Algiz 10XR includes Wi-Fi, BT, and GNSS capabilities.
Enterprise accessories: For maximize efficiency, the Algiz 10XR comes with a complete ecosystem of enterprise-focused accessories.
Find suppliers & manufacturers of Rugged Tablets for Military & Defense >>