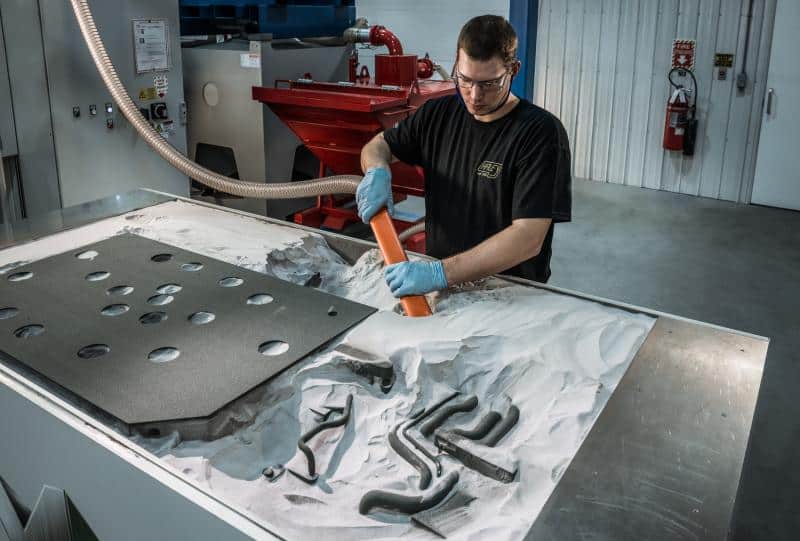 Magellan Aerospace Corporation has announced the signing of a significant long-term agreement (LTA) extension with Collins Aerospace, a Raytheon Technologies business, to manufacture complex magnesium and aluminum castings for various military and commercial aerospace platforms.
In addition to F-15, F-16, and F-18 castings for Collins legacy programs, the agreement also encompasses the supply of castings to support F-35 Lightning II, KC-46, A320neo, 787 and 777X programs.
The extension of this LTA with Collins renews the framework for strategic alignment with Magellan.
"The signing of this LTA extension is built on a strong foundation of collaboration between our two companies over many decades," said Haydn Martin, Vice President, Business Development, Marketing and Contracts for Magellan Aerospace. "Magellan's casting centres of excellence are tailored for meeting the needs of these important Collins programs."
According to Magellan, the company was the first in the industry to optimize 3D sand printing technology for production and has continued to invested in innovative and transformative casting technologies including; robotics, 3D sand printing, automated pouring and finishing, and digital radiography. Magellan is a world leader in the development and production of aerospace components and is a centre of excellence in sand casting processes.
The aerospace castings will be produced by Magellan's facilities in Renfrew, Ontario and Glendale, Arizona.