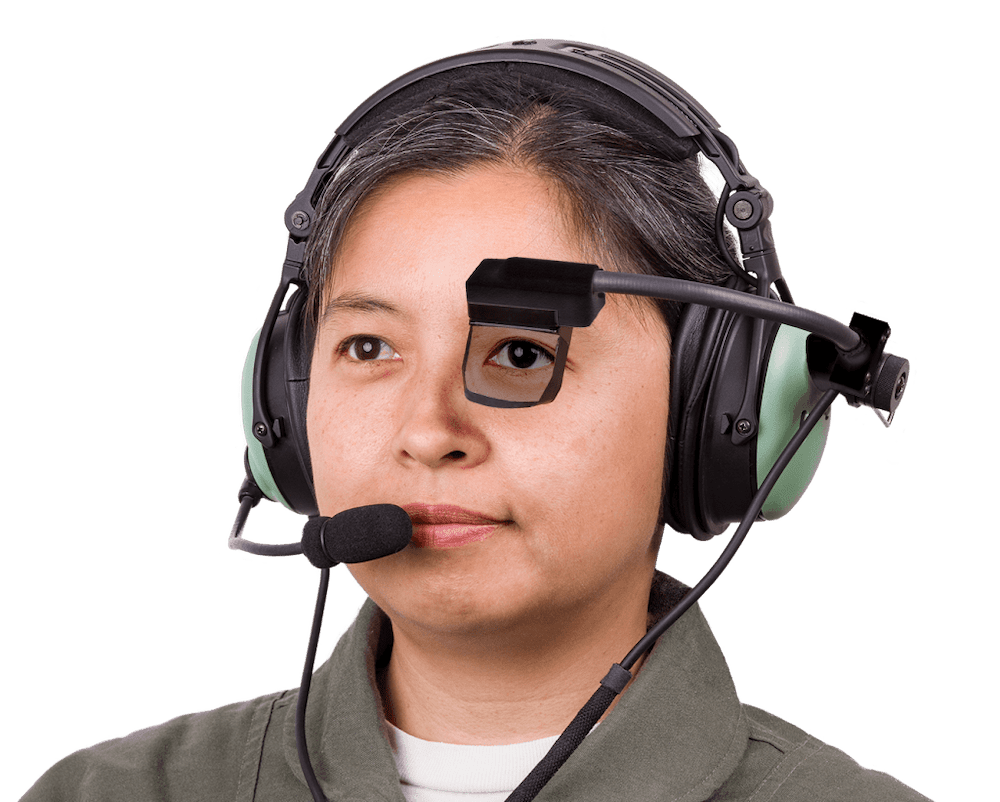 SA Photonics has released its next-generation PilotVision display system, a high-resolution, wide field of view, daylight readable color head-mounted display that attaches to aviation headgear to provide improved situational awareness for pilots.
The system interfaces wirelessly with the Adventure Pilot iFly GPS electronic flight bag, providing a Head-Up Display (HUD) that contains information on altitude, attitude, speed, terrain, traffic, airspaces and many other pieces of flight data in a heads up, eyes out manner.
The self-contained PilotVision display does not need to be integrated with aircraft wiring and can be easily deployed and removed from an aircraft in a matter of seconds.
Users can continue to use their existing iPad, Android or Windows display hardware running iFly GPS and can seamlessly add on the PilotVision HUD.
"We are proud to share our synthetic-vision technology with SA Photonics," says Walter Boyd, president of Adventure Pilot.
"The reliability, flexibility and the proven safety benefits of this technology are very apparent when viewed in the brilliant PilotVision heads up display. I'm excited that pilots will experience this firsthand at AirVenture this year!"
SA Photonics will demonstrate the system at the EAA AirVenture Oshkosh 2021 airshow.