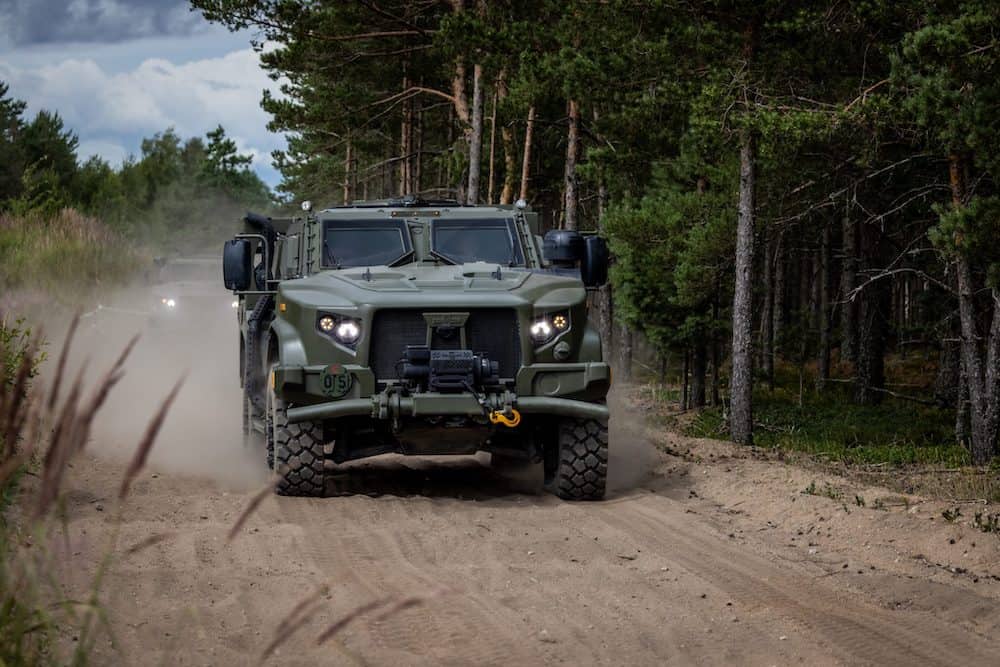 Oshkosh Defense will supply Joint Light Tactical Vehicles (JLTVs) to international allies as part of a new $102 million order from the US Army Contracting Command – Detroit Arsenal.
The JLTVs in this new order will be delivered to Romania, Lithuania, North Macedonia, Brazil, and Montenegro.
"We are committed to supporting our international allies in protecting their warfighters and strengthening their capabilities while improving interoperability with the US military," said John Lazar, Vice President, International for Oshkosh Defense. "Lithuania recently received its second delivery of Oshkosh Defense JLTVs, and by the end of 2024, they will have a fleet of 500 JLTVs."
NATO, Allied and Collation partners continue to leverage the JLTV's superior mobility, proven protection, unmatched reliability, and interoperability for their Light Tactical Vehicle solution. To date, seven international customers have ordered or committed to this capability.