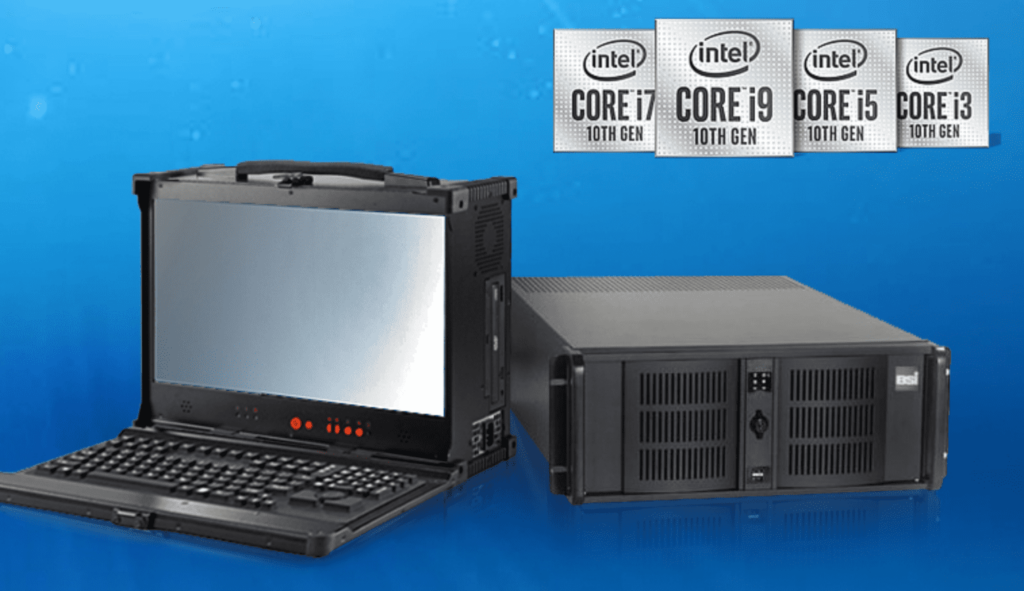 4U, 3U and 2U shaped Rackmount computers and portables from Broadax Systems Inc. (BSI) now have support for 10th generation Intel Core processors. The 10th generation processors are some of the latest series available and provide the optimal amount of performance.
In addition, the new line of hardware is complemented by brand new chipsets, namely the Intel W840 and Z490 chipsets. The new chipsets will be available in the latest ATX form factor motherboards, which allows them to fit in most traditional configurations with ease.
Having access to the new 10th generation Intel processors also allows for more powerful hardware upgrades, so new cutting edge peripherals will also be possible options. Most notably in these line of peripherals is the 30 series graphics cards, which will be able to utilize their full potential under the new 10th generation processors. Being the latest in the Nvidia graphics card family, they will allow for a broad spectrum of applications that can range anywhere from media to rendering procedures.
The new motherboards that will be showcasing the new hardware will be the ASUS Pro WS W480-ACE ATX and the MSI MEG Z490 GODLIKE motherboard. Both of these motherboards will be available in standard Rackmount sizes and portable series.