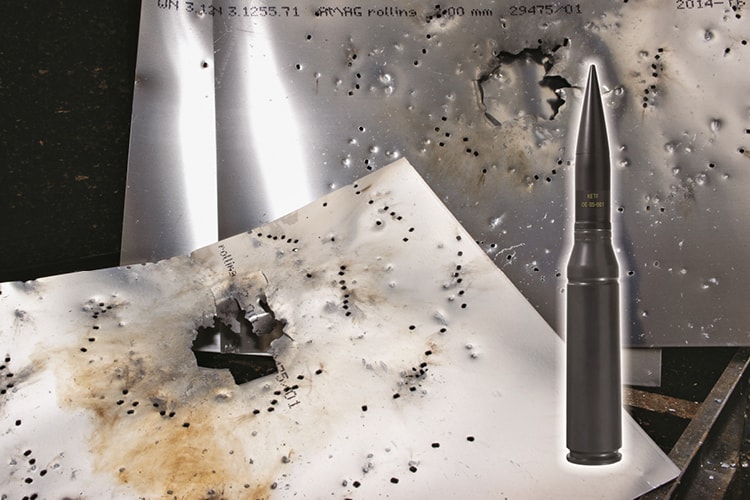 Rheinmetall subsidiary American Rheinmetall Munitions, Inc. has been awarded a $14.3 million contract under a US Navy Other Transaction Agreement (OTA) to develop a new medium caliber ammunition for the US Navy.
The company will prototype a low-cost engagement capability that aims to increase the effectiveness of existing and future US Naval guns against air and surface threats.
The resulting prototype system hopes to lead to an Initial Operating Capability for the 30mm x 173 MK 340 MOD 0 Kinetic Energy Electronically Timed (KEET) airburst munition.
The MK 340 KEET is derived from the NATO-qualified Rheinmetall 30mm x 173 Kinetic Energy Timed Fuze (KETF) cartridge currently fielded by the Australian, German, and Hungarian militaries. The system will provide significant lethality improvements and a reduction in rounds fired due to the increased first-round hit probability.
"We are excited to deliver our next-generation lethality solutions to the US Navy for the first time," said American Rheinmetall Munitions CEO, John Somich. "This award further demonstrates American Rheinmetall's ability to bring innovative technologies into the hands of our US Joint Force."
American Rheinmetall Munitions is currently producing solutions including 40mm airburst fuzing for the US Army and the PGU-48/B Frangible Armor Piercing cartridge for the US Air Force F35A Joint Strike Fighter.