VK Integrated Systems explores the diverse users of the Android Team Awareness Kit (ATAK) and the specific reasons they harness its potential, highlighting the significant impact it has had across different domains. 
---
In today's fast-paced world, effective communication, real-time data sharing, and comprehensive situational awareness are crucial for success in various fields. The Android Team Awareness Kit (ATAK) has emerged as a powerful tool to address these needs, offering a wide range of capabilities that transform how teams operate in the field.
With that, who utilizes the Android Team Awareness Kit?
1. Military and Special Forces: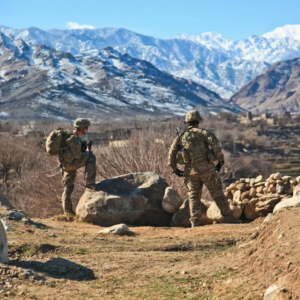 ATAK is a powerful tool for military and special forces personnel who need to operate in challenging and uncertain situations. It provides geospatial mapping, real-time location tracking, and intelligence integration, which help military units to improve their operational effectiveness.
It enables critical information sharing, seamless coordination, and situational awareness among team members and commanders. ATAK's customization options allow military units to adapt the platform to their specific operational needs, enhancing its utility.
ATAK can support various types of military operations, such as:
Small unit tactics: ATAK can help small teams to plan and execute missions in hostile territory, by providing them with accurate maps, icons for sectors of fire, friendly forces positions, and more. ATAK facilitates communication and coordination among team members, as well as with higher command and other units.
Large scale operations: ATAK helps large formations to conduct complex and coordinated maneuvers, by providing them with a common operational picture, real-time updates, and intelligence feeds. ATAK can also enable command and control functions, such as issuing orders, requesting support, drone feeds, call for fire, and more.
2. Emergency Response and Disaster Management: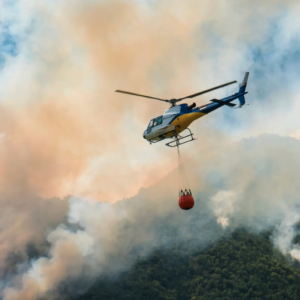 ATAK is a powerful tool for enhancing situational awareness and coordination in emergency response and disaster management scenarios. It allows firefighters, paramedics, and search and rescue teams to access maps, track locations, and share data in real time. It helps them quickly identify incidents, allocate resources, and collaborate effectively in challenging situations.
ATAK has been widely used in various public safety operations, such as:
Natural Disaster Response: ATAK was deployed during the 2017 severe hurricane season, where it facilitated emergency response and rescue operations during Hurricane Harvey, Irma, and Maria. ATAK enabled responders to communicate across different agencies, access live weather data, and locate survivors in need of assistance.
Wildfire Support: ATAK has been integrated into forest firefighting services, where it provides fire line mapping tools and fire prediction capabilities. ATAK helps firefighters monitor the fire behavior, plan strategies, and coordinate with other units. With the support of plug-ins, Hotshots and those on the ground have a wealth of information that can be accessed at their fingertips.
3. Law Enforcement and Homeland Security: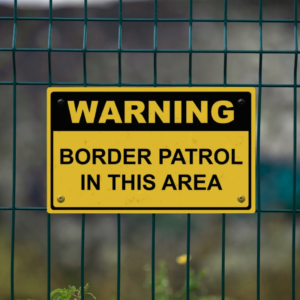 Law enforcement agencies and homeland security personnel rely on ATAK to enhance their operational capabilities for complex scenarios such as hostage rescue or other high risk operations. The platform's situational awareness features enable teams to track personnel, monitor critical locations, and respond to incidents promptly.
ATAK's messaging and collaboration tools foster seamless communication among team members, improving coordination and sharing vital information in real-time. Furthermore, the platform's ability to overlay intelligence data and integrate sensor feeds ensures a comprehensive operational picture, empowering effective decision-making.
Besides DHS, ATAK is heavily utilized by the US Customs and Border Protection (CBP) for border security operations. With ATAK, agents can plot patrols, detect and deter illegal crossings, easily coordinate with other agencies, and track weak spots along the border.
Awareness is pivotal:
The Android Team Awareness Kit (ATAK) stands as a game-changer for teams operating across diverse fields. Its versatile features, such as geospatial mapping, real-time location tracking, data sharing, intelligence integration, and sensor compatibility, make it an invaluable asset for military, emergency response, law enforcement, and research teams.
By enhancing situational awareness, enabling seamless communication, and fostering effective collaboration, ATAK empowers these teams to make better decisions, improve operational efficiency, and ultimately achieve unparalleled success in their missions.
As our interconnected world continues to demand real-time information and streamlined communication, ATAK remains at the forefront of technological advancements, revolutionizing how teams operate and adapt to complex situations.