Event
Egypt International Airshow 2024
September 2-5, 2024
Egypt
Key Details
Dates:

September 2-5, 2024
Venue:

El Alamein International Airport, Egypt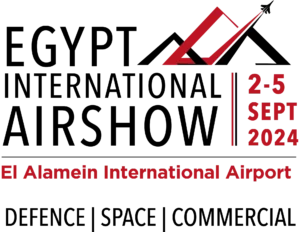 About Egypt International Airshow 2024
Egypt International Air Show 2024 will launch on the 2nd – 5th September 2024 at El Alamein International Airport.
The 4-day event aims to accelerate industrialisation, digitalisation, and globalisation in the defence, space, and commercial aviation sectors in the Middle East and Africa. Attendees will have the opportunity to connect with military and government officials, regional civil aviation authorities, representatives from national space agencies and space commands, professionals from airlines, aerospace equipment manufacturers, regional distributors and agents.
What to expect:
The show will feature a wide range of activities and events, including aircraft static and flying displays, a high-level conference and product launches. Attendees will be able to experience the latest aircraft technologies, showcase their own products and network with industry professionals.
Date:
2nd – 5th September 2024
More Information and Registration
To learn more about Egypt International Airshow 2024, to register to attend or exhibit, please click below.