Event
Africa Air Force Forum 2023
October 25-26, 2023
Central African Republic
Key Details
Dates:

October 25-26, 2023
Venue:

Dakar, Senegal, Central African Republic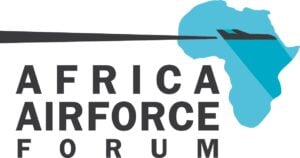 About Africa Air Force Forum 2023
Evolving security challenges across Africa have precipitated the necessity for regional Air Forces to enhance air operations to counter asymmetrical threats. To effectively empower air-defence components, it is essential for the entire aerospace community to cooperatively advance tactics, training and MRO supply-chain management to improve response to regional conflicts.
To support this, the inaugural Africa Airforce Forum hosted by the Senegal Air Force Forum hosted by the Senegal Air Force in Dakar 26-27 October 2022 will feature bespoke networking exercises and interactive platforms for the region's Air Force leadership and global solution providers to enhance collaborative approaches to combat regional security challenges.
Senegal's Air Force is currently enhancing their fleet capabilities to support regional counterinsurgency and counterterrorism operations. In addition to the transnational conflicts, Senegal will begin oil exploration in 2022 and will require extensive air support to safeguard the new offshore oil and gas assets. Due to this, AAF will reveal the Air Forces commitment to regional security through shortlisting of suppliers and providing an essential platform for Africa's aerospace community to convene to progress coordination.
More Information and Registration
To learn more about Africa Air Force Forum 2023, to register to attend or exhibit, please click below.