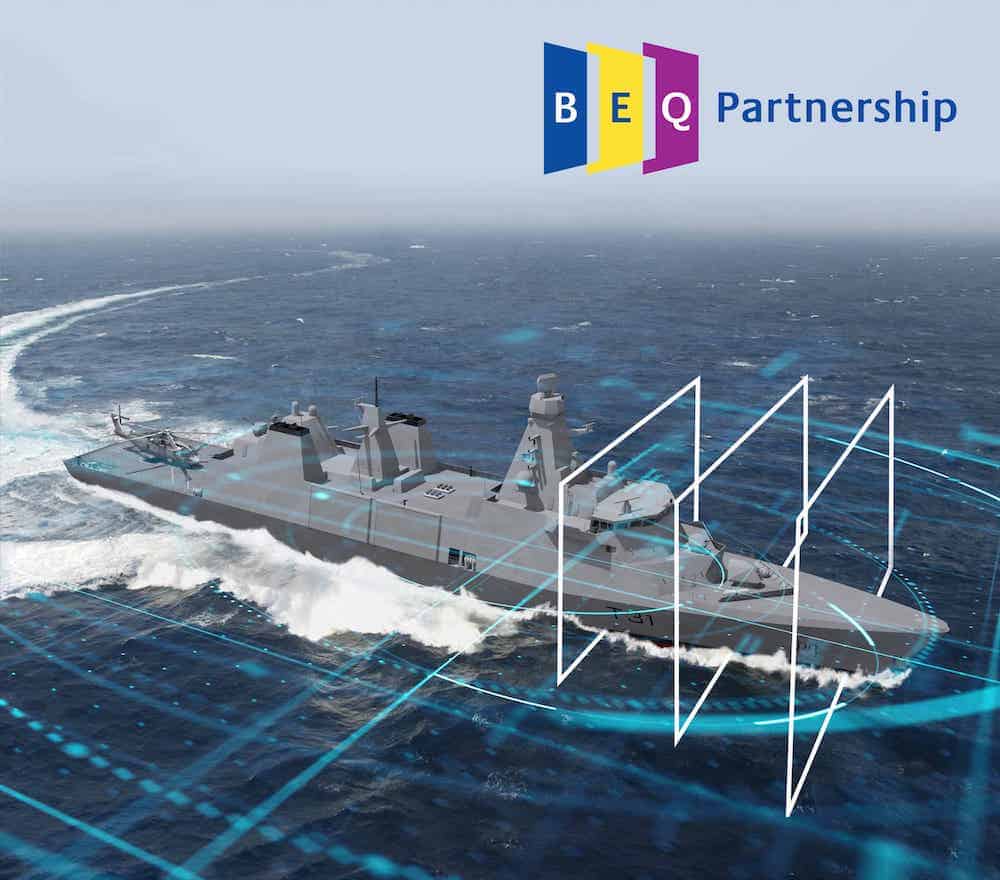 As part of a £100 million contract award under the Royal Navy's Maritime Electronic Warfare Systems Integrated Capability (MEWSIC), QinetiQ is working within the BEQ collaboration of Babcock and Elbit Systems UK to deliver a next generation digitized Electronic Warfare (EW) system for Royal Navy surface platforms. 
Central to that new system is the implementation of a suite of novel sensors that will significantly improve situational awareness so the Royal Navy can detect and defeat 21st century threats.
In order for MEWSIC to realize its full potential, it needs to be effectively integrated into existing Royal Navy combat systems; be tested and evaluated for operational readiness; and assured for safe use. QinetiQ's role is to use its significant experience in sensing technology, naval combat systems integration, and digitized test and evaluation to help achieve these critical outcomes.
"From delivering the Naval Combat Systems Integration Support Service (NCSISS) since 2012, to our multi-million pound investment in Portsdown Technology Park to create the UK's first Center of Excellence for Maritime Mission Systems, we have precisely the experience required to ensure the success of this new Electronic Warfare system," said Steve Fitz-Gerald, Group Director Maritime and Land at QinetiQ. "It puts QinetiQ at the heart of end to end maritime systems integration so we can deliver better value and operational outcomes for all our maritime customers."