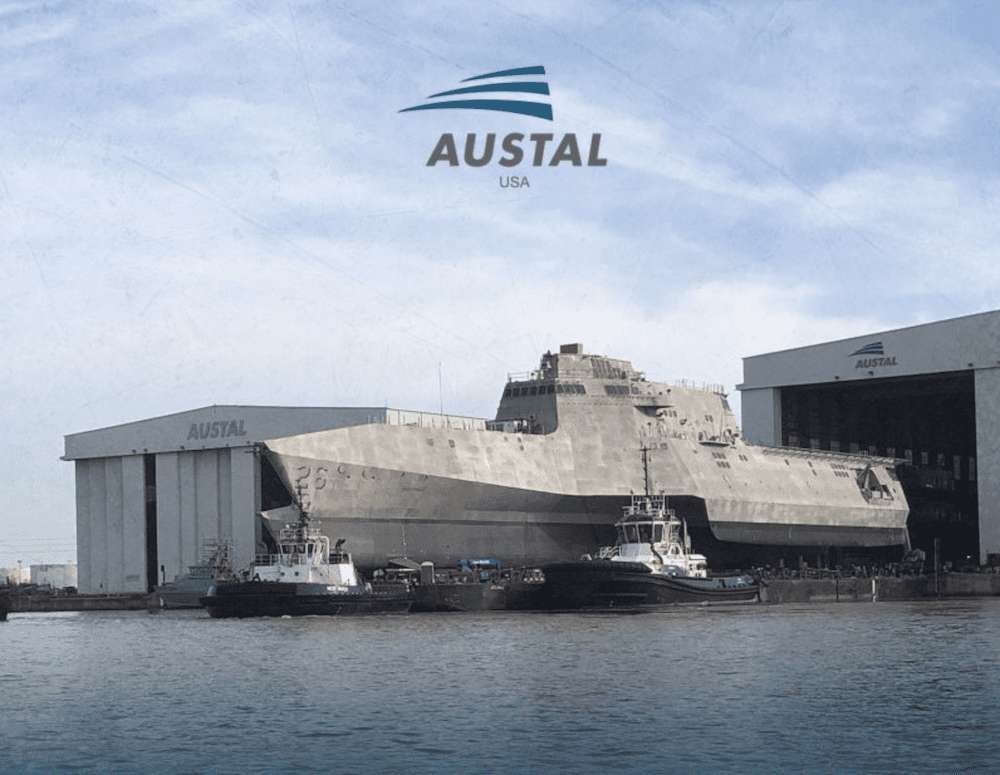 Austal USA has been awarded a $2 million contract to perform design studies for the U.S. Navy's Next Generation Logistics Ship (NGLS) program.
The contract requires Austal USA to develop a new baseline design and perform specific trade studies for the Navy's newest logistics ship.
Austal Limited Chief Executive Officer, Paddy Gregg, said the contract was another significant step forward in Austal USA's expansion into steel naval ship design and construction: "Adding to the concept design work Austal is already undertaking for the U.S. Navy's Light Amphibious Warship (LAW) program and the recent construction contract for up to five Towing, Salvage and Rescue (T-ATS) ships, this contract further demonstrates Austal USA's capabilities and commitment to steel naval ship design and construction."
The U.S. Navy's NGLS program represents a new class of medium-sized, at-sea supply ships intended to support small surface combatants such as Littoral Combat Ships (LCS) and frigates as well as the Navy's planned Light Amphibious Warships (LAW). The mission of the NGLS fleet will include re-fueling, re-arming, and resupply of naval assets.
Austal USA's reputation for completing major naval vessel contracts, including the Independence-class Littoral Combat Ship (LCS) and Spearhead-class Expeditionary Fast Transport (T-EPF) programs on schedule and on budget gives the company a strong foundation to provide a highly capable and cost effective NGLS design to the U.S. Navy.