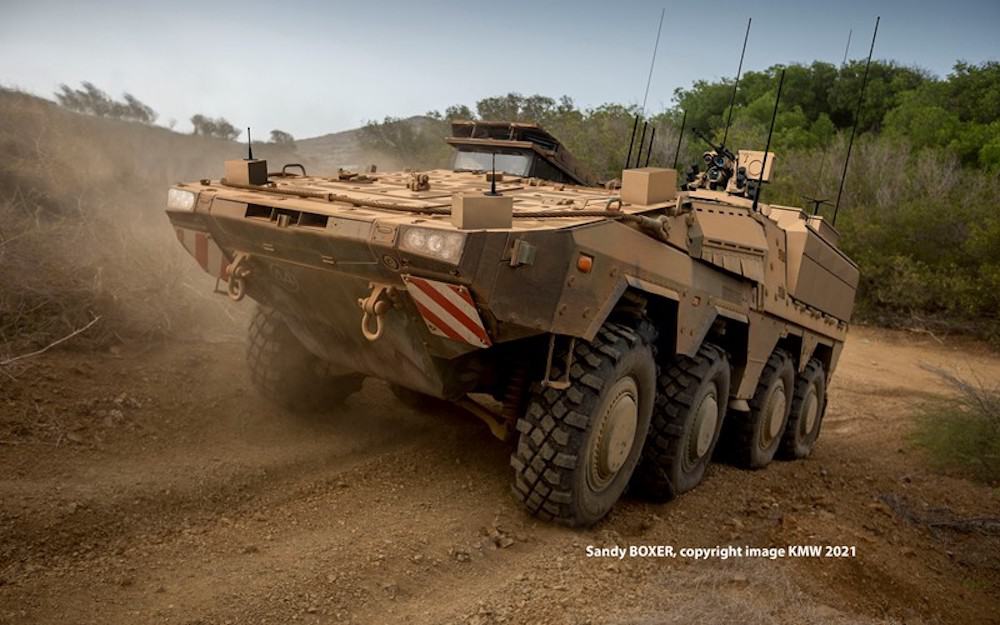 WFEL and Krauss-Maffei Wegmann (KMW) have signed an agreement with David Brown Santasalo (DBS) for the supply of Powerpack blocks for the U.K. Boxer Mechanised Infantry Vehicles (MIV).
On behalf of WFEL and KMW, DBS will assemble around 250 Powerpack blocks (transmission, engine and cooling systems) to begin delivery in Autumn 2022 and cover a 10-year period of supply. The agreement is worth £30 million and is expected to sustain and create at least 20 jobs in the North of England.
The Boxer vehicles are being provided to the U.K. Ministry of Defence as part of the £2.3 billion contract placed with the ARTEC consortium in November 2019. The programme aims to ensure that 60% of the contract value is sourced from within the UK.
The DBS contract is one of the first tranche of U.K. supply chain contracts to be awarded for the Boxer MIV programme. The order will ensure that the fully assembled and tested Powerpack units are delivered to WFEL's new, dedicated Boxer MIV production facility in Stockport where they will be integrated into the MIVs.
Steve Watson, Global Defence Director and Managing Director, DBS U.K., said, "Through the development of this key partnership with KMW, we are delighted to continue to contribute to the U.K. economy and our local community through job retention and creation of new roles. We relish the opportunity to continue to strengthen our local team."