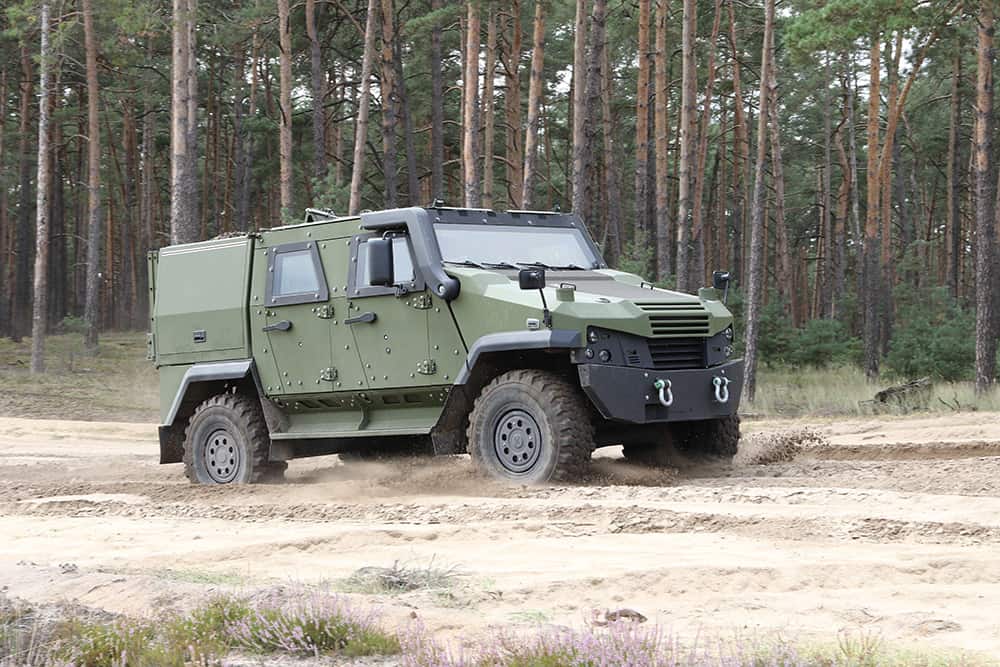 The Danish Ministry of Defense have awarded a CHF 46 million contract to General Dynamics European Land Systems-Mowag (GDELS-Mowag), to deliver 56 Patrol vehicles and a first prototype of the Reconnaissance Open variant.
This second order is part of the Armored Patrol Vehicle (APV) framework agreement, which GDELS-Mowag and DALO signed in June 2017, after the EAGLE 4×4 was selected winner of the APV tender.
"We sincerely thank the Danish Ministry of Defense for its continued confidence in our EAGLE 4×4 vehicle platform, engineering, and industrial capabilities," said Giuseppe Chillari, GDELS Vice President for Wheeled Vehicles and Managing Director of GDELS-Mowag.
"I'm especially proud that Denmark, as a NATO member, is the first nation to order the open top version of our EAGLE 4×4 vehicle. We look forward to delivering the new RECCE Open variant to Denmark for their tests and user trials and we are confident that Denmark will benefit from running a fleet of our vehicles, which is based on a state-of-the-art 4×4 wheeled family concept" Chillari adds.
Deliveries of the 57 vehicles will begin by the End of 2021 and will be completed in 2022.