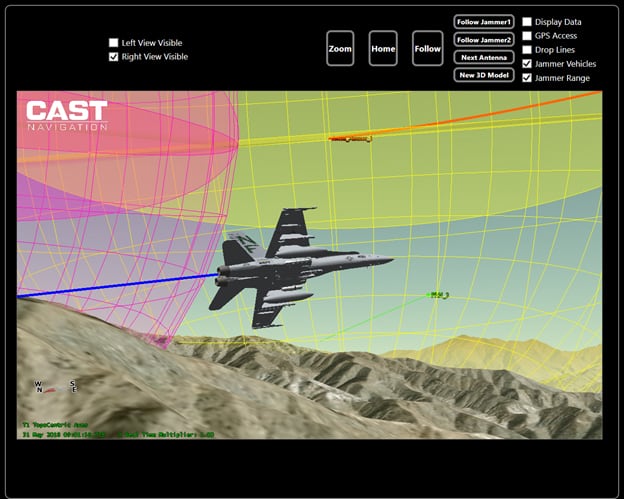 CAST Navigation's GNSS/INS simulators shrink the world to the size of your lab.
In this article, CAST outlines the variety of interfaces and tools it has developed in order to streamline the development and evaluation process of simulated GNSS/INS scenarios. Read more >>
The company's simulations let clients recreate GNSS conditions anywhere on Earth, at any point in time, and then model the reception by any vehicle.
However, developing scenarios that replace field testing requires taking control of the vast matrix of variables that influence GNSS reception.
Drawing on decades of experience, CAST has developed user interfaces and visualization tools that streamline scenario development and evaluation. Find out more >>
CAST discusses the problems and difficulties that can come with simulating GNSS signal environments, including: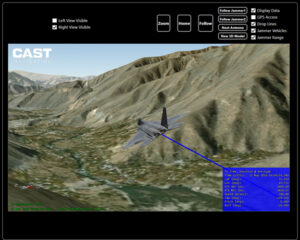 GNSS Constellation Variability
Environmental Effects
Interference and Jamming
Vehicle and GNSS/INS system variability
The company then goes on to outline how its designs various accurate high-fidelity GNSS/INS solutions despite those issues:
Configuring GNSS Signal Quality
Configuring GNSS/INS Technology
Benefits of Granular GNSS/INS Simulations
Real-Time Simulation Visualizations
Designing GNSS/INS Simulators for Results
Over the past four decades, CAST Navigation has led the way in GNSS/INS simulation. The company's commitment to excellence goes beyond simulator technology.
By developing an intuitive user interface, it simplifies the configuration of complex scenarios and streamlines the iterative testing process.
Read the full article to find out more, or explore CAST's website.