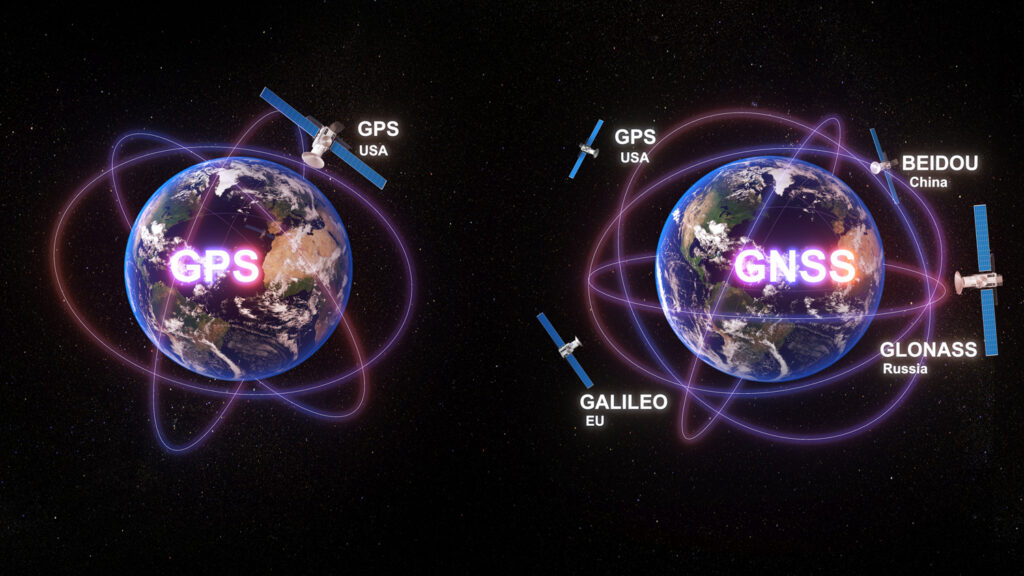 In this article, CAST Navigation explores the differences between the Global Positioning System (GPS) and the Global Navigation Satellite System (GNSS), and how they impact consumer, professional, and military users. 
GNSS receivers detect signals from multiple satellite networks to improve positioning accuracy. Receiving signals from a dozen or more satellites lets a receiver calculate its position more precisely. In addition, GNSS receivers can deliver accurate positioning when terrain, trees, or buildings obscure satellites near the horizon.
Strictly speaking, GPS receivers only use signals broadcast from GPS satellites — an essential feature for American defense applications. Military GPS receivers have full access to the system's capabilities, making them resistant to adversarial jamming and spoofing.
The general public, and marketing departments, may always use GPS and GNSS interchangeably. However, accuracy matters in the world of navigation and positioning. If you say GPS, you better mean GPS.
The article also covers: 
Other GNSS options

What is GNSS augmentation?

What's next for GPS and GNSS?
Read the full article to find out more, or explore CAST's website.