In military and defense applications, ruggedized routers are critical components for establishing reliable communication networks between field personnel, headquarters, facilities, vehicles and other assets, playing a vital role in ensuring efficient data transmission, connectivity and situational awareness.
Whether for tactical deployments, field communications, vehicle-mounted systems or airborne and maritime operations, routers are required to be ruggedized with robust construction to withstand challenging operating environments.
Rugged Router Construction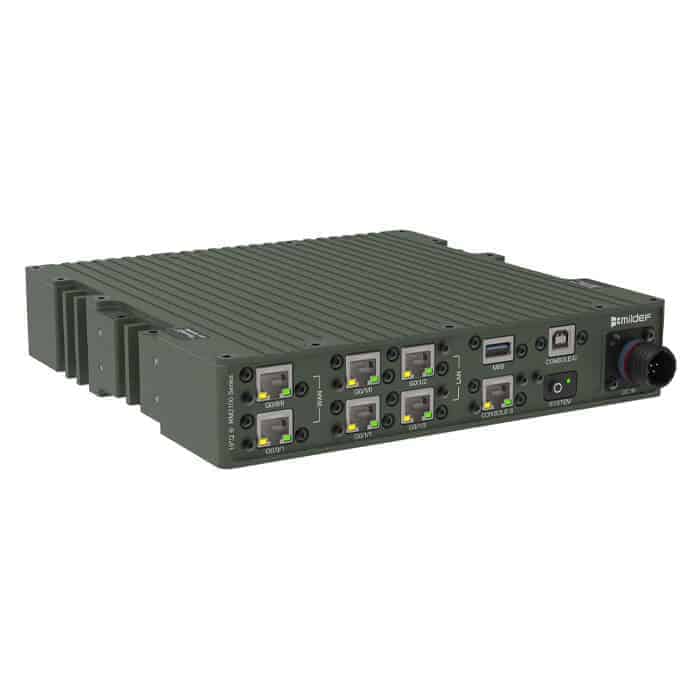 Military rugged routers must be capable of withstanding extremes of temperature, shock, vibration, humidity, altitude, dust and water ingress, in order to ensure reliable performance in military environments. 
Rugged routers are subjected to rigorous environmental testing as outlined by military standards such as MIL-STD-810, and typically feature ruggedized enclosures and hardened components to ensure reliable operation in these conditions.
Secure Connectivity, Data Encryption and Resiliency
The protection of sensitive military communications from unauthorized access is essential.  MIL-SPEC rugged routers incorporate robust data encryption protocols and security features, with support for secure VPNs and firewall capabilities to provide a high level of data protection.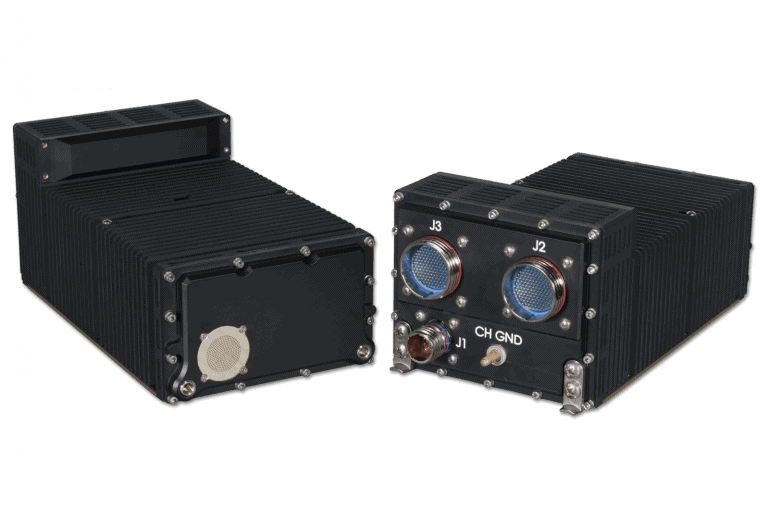 Military rugged routers often incorporate redundant power supplies, multiple communication interfaces and failover capabilities to ensure resilience, minimize downtime and ensure uninterrupted connectivity. Rugged routers must meet strict EMI/EMC standards to minimize interference with other electronic equipment and ensure reliable operation in electromagnetic fields generated by military systems.
Rugged Routers for Tactical Deployments
In rapidly deployed tactical missions, MIL-SPEC rugged routers facilitate real-time data exchange, increasing situational awareness and allowing commanders to make informed decisions and effectively coordinate operations.
Network Connectivity for Field Operations
Rugged routers are essential for field operations, providing critical network connectivity for forward operating bases, command posts and communication units. Routers enable communication with field personnel, headquarters and other remote units, fostering collaboration and enhancing information sharing.
Routers for Connectivity on Ground Vehicles, Airborne and Maritime Operations
Rugged routers are designed for integration into vehicle and platform systems, with robust construction to withstand the harsh operating conditions found on military vehicles, personnel carriers, military aircraft, helicopters and naval vessels. MIL-SPEC rugged routers enable seamless communication and information exchange across platforms while on the move, for enhanced situational awareness.