Fairwinds Technologies and Domo Tactical Communications (DTC) have entered into a joint development agreement to take the DTC SuperNode Prototype and develop it into a full commercially available product that will address the Directional Networking Mobile Ad hoc Networking Radio Market (DN-MANET).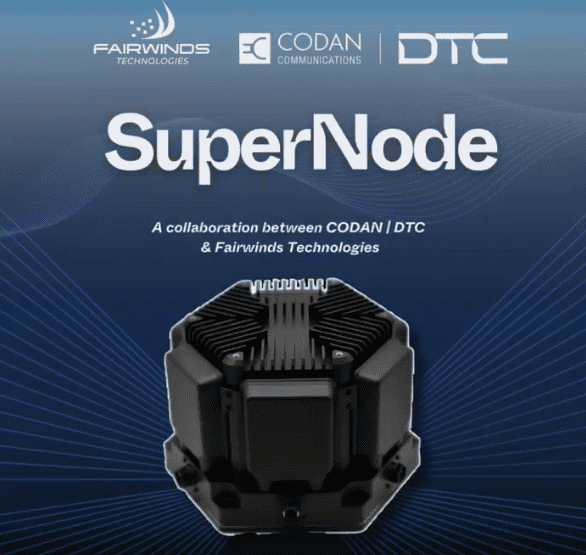 The SuperNode innovation consists of six radios which are combined by DTC's Interlink that allows Mesh networks to be connected via a wired Ethernet link. Antenna directionality transmits only in the direction required and at lower RF power levels.
SuperNode is fully suitable for both On-the-Move and At-the-Halt tactical networking applications and for both vehicle and fixed mounting and has the potential to support data rates of 87Mbps or more depending on channel bandwidth chosen.
DTC's MANET MeshUltra™ technology can deliver huge benefits to the warfighter as it can be deployed at pace without the need for fixed infrastructure or manual configuration and it is extremely resilient against attack.
DTC MANET Mesh technology employs the latest generation of MeshUltra™ self-forming, self-healing waveforms that have been proven highly effective in contested RF environments.
When this technology is implemented in a network configuration using directional RF transmissions, it can achieve Lower Probability of Detection (LPD), Lower Probability of Intercept (LPI) and greater jamming resistance with greater LOS and NLOS range than a more conventional omnidirectional MANET Mesh.
Both companies will be at AUSA 2023:
Domo Tactical Communications (DTC) at Booth #7353 / Hall D&E
Fairwinds Technologies and at Booth #4006