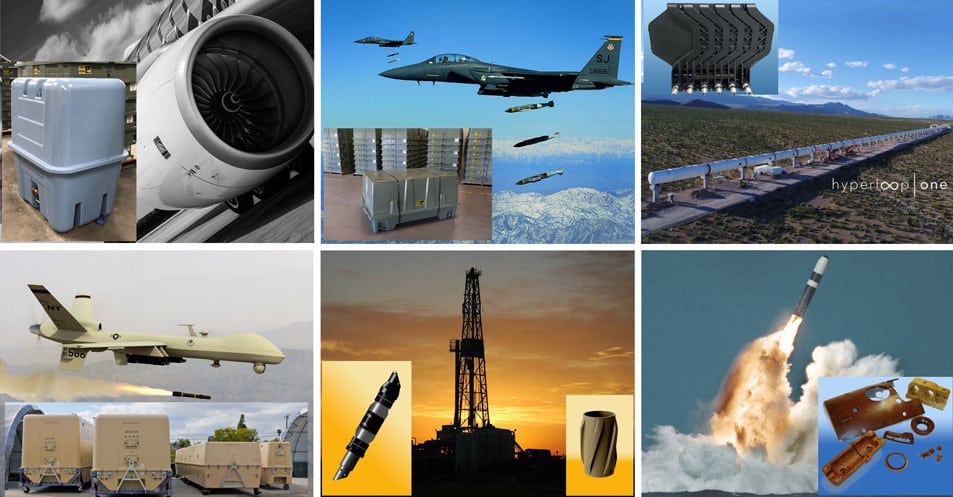 PRC Composites is a leading manufacturer of custom compounds and molded structures for military, defense and aerospace applications.
We've just launched the company's Defense Advancement supplier profile, which has been written and built by our team in collaboration with the company to showcase its custom composite containers for high value content packaging, handling, storage and transportation (PHST).
Read on to find out more: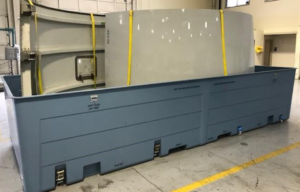 Specializing in shipping, storage and logistics containers for high value assets, PRC's aerospace container products include custom-designed EPIC composite, reusable, sustainable containers, which provide safe, reliable transportation of high-value parts, components and assets.
According to the company, EPIC containers are lighter than single-use wooden crates and provide greater protection to contents. EPIC containers have a lifecycle of at least 100 shipments and can reduce overall shipping and eliminate component damage costs, with typical ROI in less than three years. Learn more>


The company's custom formulated Sheet Molding Compound (SMC) enables the creation of specific solutions for a wide variety of molding applications, primarily serving aerospace, defense, infrastructure, water and transportation industries.
PRC SMC and compression molding processes are utilized to make products such as engine and defense munitions containers. Learn more>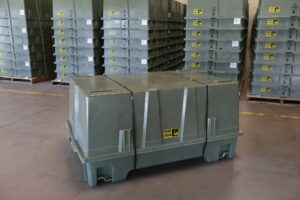 PRC's complete composite manufacturing processes cover initial product design, through sheet molding compound formulation, mold design, press selection and advanced automation.
Manufacturing processes include compression, open, hand lay-up, vacuum bag and vacuum infusion molding to produce composite parts and containers. Learn more>
The company can develop and apply advanced manufacturing processes to produce sustainable, lower cost, customized composite solutions that provide protection for high value, sensitive products including drones and UAVs, munitions and 'Smart Weapon' guidance kits. Learn more>


Find out more by visiting the company's profile page: https://www.defenseadvancement.com/company/prc-composites/