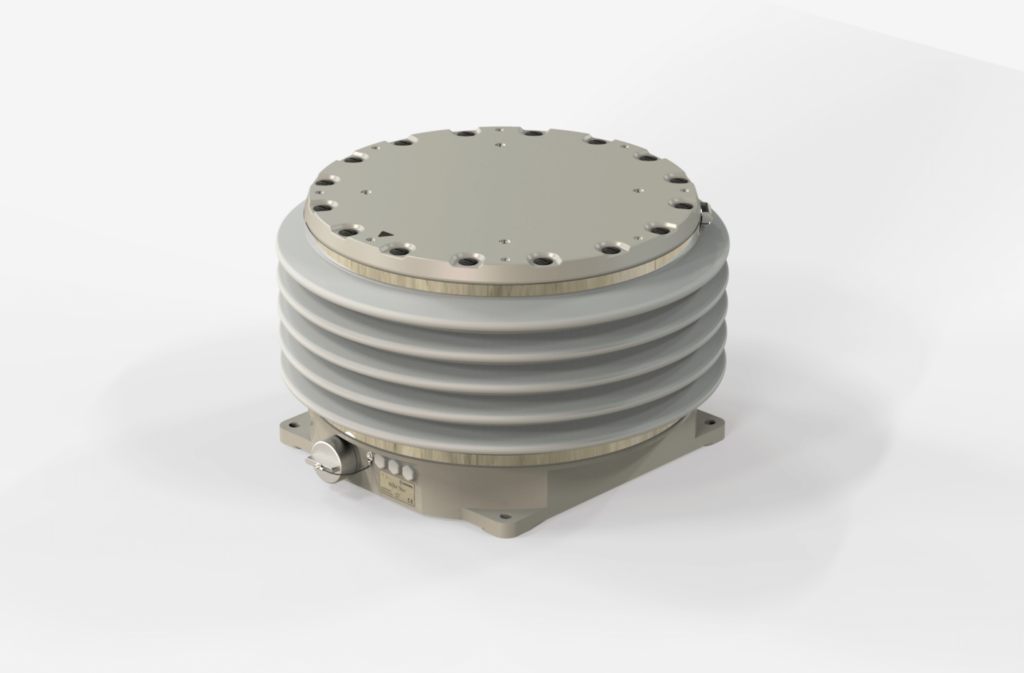 SOMAG AG Jena has introduced the new NSM 500, a medium-sized Gyro Mount between the smaller RSM 50 and the larger OSM 5000, meaning the company has now advanced all three devices of the marine and land product line to series 5.
Reliable Gyro Stabilization for Surveillance Sensors
According to SOMAG, the NSM 500 was primarily designed for the stabilization of surveillance sensors on medium to large maritime vessels and on mobile ground vehicles. Non-stabilized systems follow the movement of the water caused by the swell or the movement of the vehicle driving over uneven terrain, which adversely affects the detection and threat-tracking capabilities of the sensor.
Using a Gyro Stabilization Mount ensures a stabilized field of view and high-resolution images by compensating the movements of the vessel or vehicle. This allows EO/IR systems to scan their environment without interference even in extreme sea and land conditions, in order to best detect, track and classify asymmetric air and surface threats. The NSM 500 is said to be the perfect gimbal for infra-red search and track (IRST) and other surveillance systems to ensure 360° protection for surface vessels of naval forces or mobile land vehicles of land forces.
Reliable Stabilization Performance Proven in Long-Term Test
In 2022 an unprecedented long-term test was conducted with the NSM over a total period of 7 months (March to September). For this purpose, the NSM was installed on a frigate that was on a mission in the Mediterranean Sea. The Gyro Mount was placed in an elevated position on a mast high above the ship's pivot, which represents a typical but also challenging case of application for the gyro gimbal, since this pivot offset causes the angular movements to result in tangential accelerations, to which additional sway, heave and surge accelerations add up. The task of the gimbal was to stabilize a panoramic, long-range, wide area surveillance sensor system.
Sebastian Schreiber, SOMAG CTO, said: "The NSM is a real workhorse. The data we got from the test shows that the gyro gimbal delivers the best stabilization performance even over a long period of time and under different weather and water conditions, providing exceptionally sharp data and comprehensive situational awareness."
Quality and Improvement
In addition to this long-term test, further quality tests have been performed and successfully passed with the NSM in recent months, including a temperature test, an IP class test and a vibration test. The evolved NSM 500 features advanced control algorithms, enhanced diagnosis possibilities and an Ethernet communication interface that allows integration into existing networks as well as control and monitoring of multiple Gyro Mounts within the network.