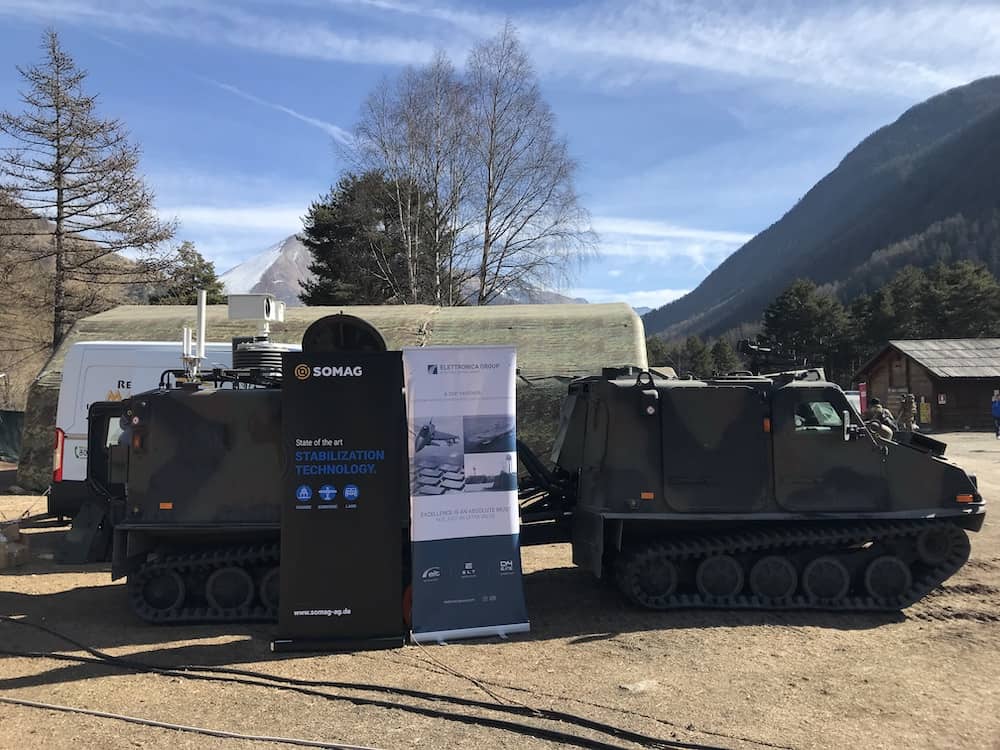 SOMAG's NSM 400 – Land gyro stabilization mount was presented as part of Elettronica Group's Snow Leopard counter-drone system during the NATO White Fox exercise and conference in Sestiere, Italy in early March 2022.
Designed to provide the best possible data acquisition and transmission in mobile land applications, the NSM 400 can operate in motion and under extreme conditions by using Artificial Intelligence (AI) techniques combined with signal analysis and image processing. Based on the operational requirements and concept of operations, the counter-drone system uses electro-optical devices and RS Scanner/DF as the only detection sensors.
SOMAG's NSM 400 stabilization platform compensates for vehicle movements in the roll and pitch axes in real time, precisely leveling the sensor system to enable the identification and classification of hostile drone threats at a distance to guarantee an adequate response time.
For the White Fox exercise, the NSM 400 was installed on a BV S7 vehicle of the Italian Army, but it can be installed on any military vehicle to provide protection for dismounted convoys and fixed targets.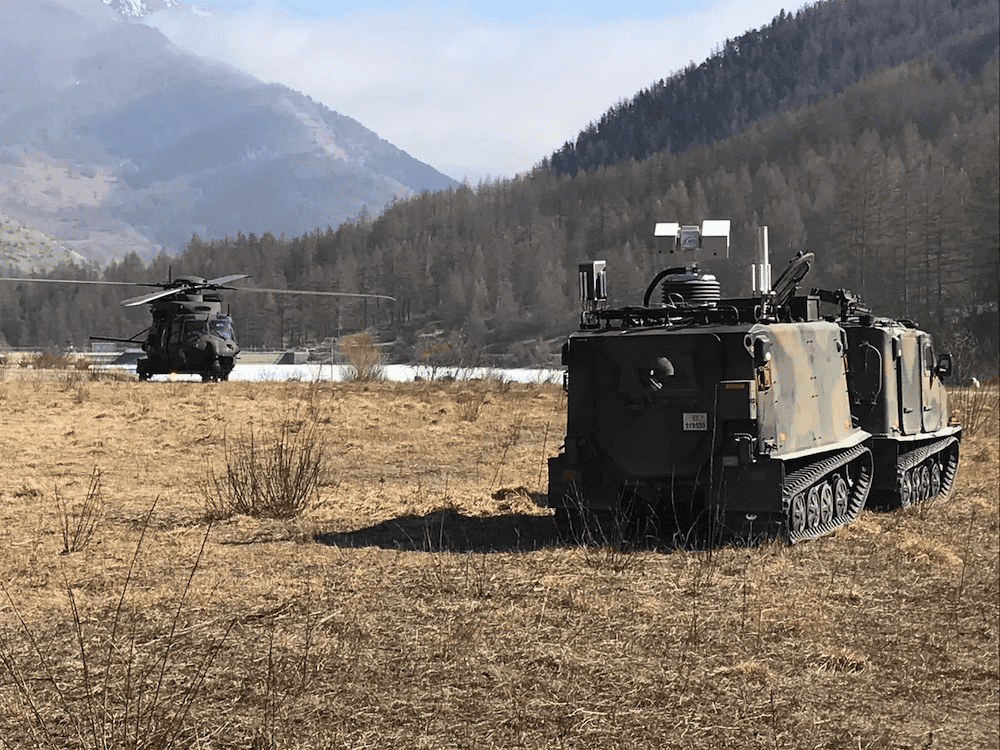 The NSM 400 is IP 67 compliant and ensures high image quality capturing while maneuvering over bumpy terrain. To achieve this performance, the NSM 400 features a peak torque of 250 Nm. The Mount offers both a large stabilization range to compensate movements up to ≤±20° in roll and pitch and an unmatched stabilization accuracy without external IMU data. It is equipped with an Ethernet port to integrate it into an existing network.