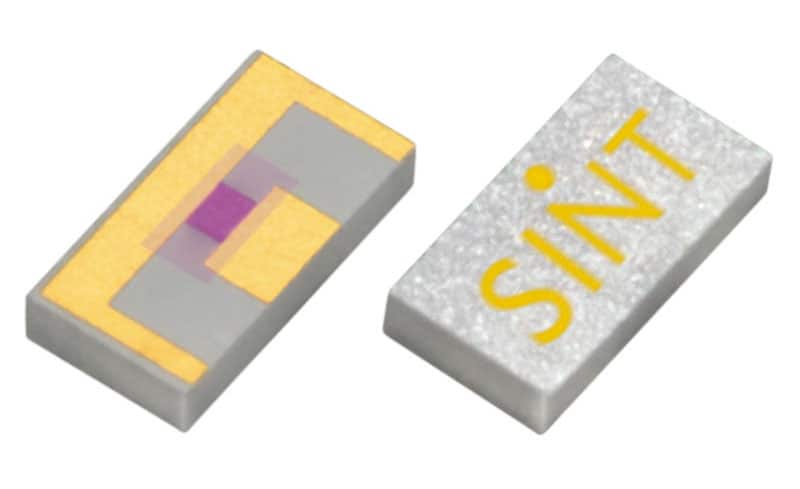 Smiths Interconnect has released its new CTX SMT series of high frequency surface mount chip terminations.
The new CTX SMT Series is designed to offer excellent broadband performance up to 67GHz, allowing for wider coverage than traditional components and providing optimized return loss across the frequency band. Its patented layout provides substantial power handling in a small, lightweight package, up to 1 Watt CW of input power, thanks to its thermal paths.
"Higher frequency, reduced footprint by as much as 4 times, patented layout, and the capability to produce in high volumes make our new terminations a unique offering in the marketplace", says Paul Harris, VP of Sales and Marketing.
Several qualification tests have been completed to ensure long term reliability in critical applications, including thermal shock, burn, RF over temperature, low temperature operation, high temperature exposure, peak power, and solder mount integrity. The results have confirmed that CTX SMT design and RF performance are ideal to support RF and microwave applications in Defence, Space, Aerospace and 5G broadband demanding market segments.
The new CTX SMT series is a compact unique solution covering multiple applications and offering:
VSWR performance 1.25:1 Typical (1.50:1 Maximum)
Frequency rating DC to 67 GHz with optimized Return Loss
Qualification testing per MIL-PRF-55342
Power rating up to 1 Watts CW in a small 0603 package
Total thin film technology offering tighter mechanical tolerances for better control of the RF performance.
Environmentally-friendly materials compliant to RoHS standards
High volume production capability supporting customers' quick ramp up program needs