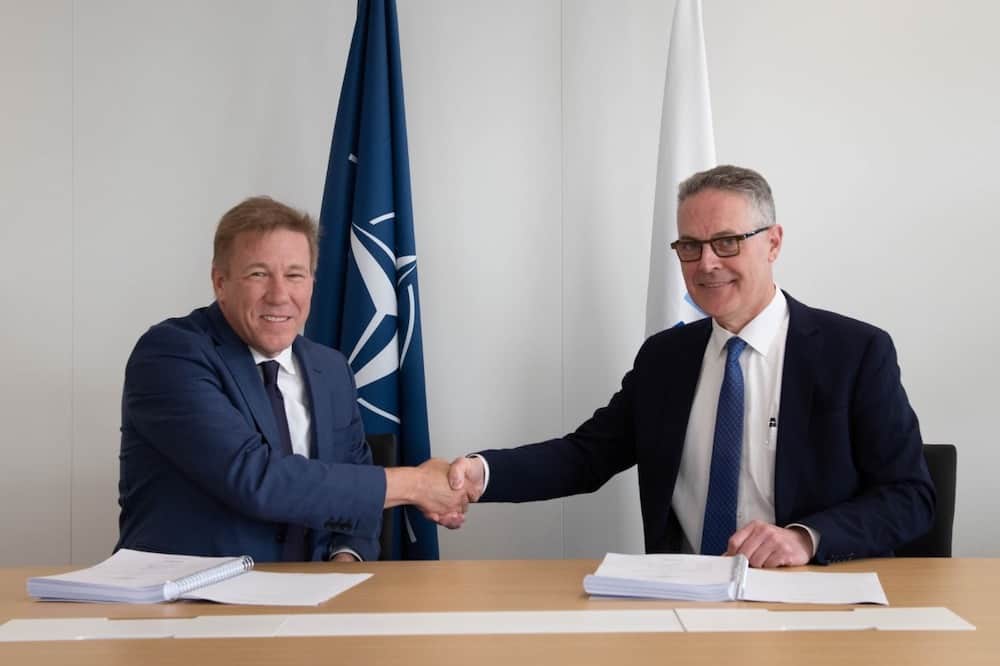 The NATO Communications and Information Agency (NCI Agency) has awarded Leidos two contracts for work on NATO's Ballistic Missile Defense (BMD) Program following international best-value competitions.
Under the first contract, Leidos will support NATO in upgrading its BMD capabilities. The four-year contract is valued at €30 million, with up to four extra optional years for another €30 million.
Under the second contract, Leidos will implement a test bed to validate new BMD capabilities for NATO. The four-year contract is valued at €13 million, with up to four optional maintenance years for an additional €6 million.
A signing ceremony was held to commemorate these agreements. It was attended by NCI Agency General Manager Ludwig Decamps and Acting BMD Program Manager of Air and Missile Defense Command and Control, Laurent Smith, alongside Leidos Defence Group Vice President and C2ISR Division Manager Brock Harris and Senior Vice President and C4ISR Operations Manager Michael Rickels.
"These agreements are critical for the Agency's long-term plan to help NATO keep its edge," said NCI Agency General Manager Ludwig Decamps. "With the support of Leidos, the NCI Agency will strengthen the technology supporting NATO's ballistic missile defense for years to come."
The BMD Program provides protection to the population, territory and forces of NATO. It does so by working with the participation of Allies, who volunteer interceptors and sensors, as well as information from their command and control systems. The NCI Agency provides the critical NATO battle management command and control technology that connects them.
"We are honored to have the opportunity to continue our support to the NATO BMD Program," said Mike Rickels, Leidos Senior Vice President of C4ISR Solutions. "Our international team brings over 20 years of expertise in partnering with NATO, and we look forward to contributing to the enhancement of the Alliance's BMD capability."